Martha Thomas has been a special part of senior community for 19 years
BEDFORD, Pa. – Martha Thomas celebrated her 102nd birthday on Tuesday, Jan. 7 at Colonial Courtyard at Bedford.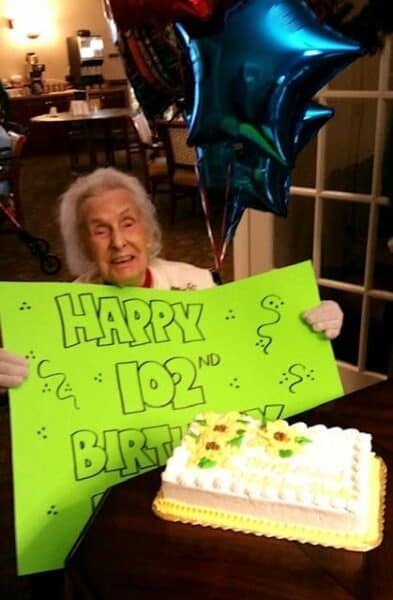 Thomas has been part of the senior living community for 19 years and has been known to entertain the residents and staff by playing her harmonica.
"This is a very special day for Colonial Courtyard at Bedford," said Community Relations Director Bobbi Howsare. "We are so excited to celebrate Martha Thomas' 102nd birthday. She's been part of our family for more than 19 years and everyone here loves her so much."
Thomas grew up in Saxton, Bedford County, but spent much of her adult life in Pittsburgh before moving to Colonial Courtyard at Bedford.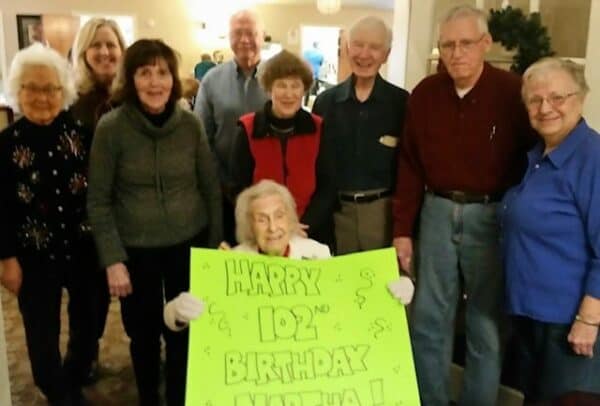 She previously had served as a Resident Council President and was involved in the Retired Senior Volunteer Program (RSVP) at Colonial Courtyard at Bedford. She plays the harmonica and sings each week with the RSVP.
"Martha provides such an inspiration to our residents and staff," Howsare said. "She has such a positive outlook and is young at heart. We celebrated her big day with a cake, balloons and a special visit by her family and friends."
For more information, contact Bobbi Howsare, Community Relations Director, Colonial Courtyard at Bedford, at bhowsare@integracare.com or 814.624.0100.