Testing Update
Vigilant testing above state mandates continues in all of our communities.  Communities in Pennsylvania and Maryland remain Covid-free.  We are awaiting our final round of full-population Covid testing in our Virginia community, and expect those results early next week.  We anticipate those results to be fully negative, and at that time residents will return to phase 1 programming and dining with safety protocols in place.
Traditions Continue
Our residents across most of our communities are enjoying their time back in the dining room, socially distant, spending time breaking bread with friends.  Visiting is ongoing outside, and we're eager to share plans for phase two of visiting.  Westmoreland County, Pennsylvania is experiencing an elevated rate of infection in senior care and at the suggestion of stage agencies, we have temporarily paused our opening plans there until infection rates level off. Beauty and barber visits continue and that brightens spirits.  Engagement programs are occurring and residents are having fun.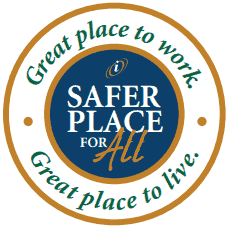 We are a great place to live, a great place to work, and a safer place for all.
For more information, please contact your Executive Operations Officer at your community.  Stay Healthy!