As we continue to respond to the evolving challenges associated with COVID-19, our focus remains on keeping our Team Members and Residents safe, and to prevent the spread of the virus. As states begin to re-open and ease social distancing measures, IntegraCare will remain vigilant.  We continue to keep all current infection control protocols and social distancing measures in place for the foreseeable future, whether or not a community is in an area that is re-opening.
We are continuing to follow guidance from the Center for Disease Control and Prevention (CDC) and other health and government agencies in the states our communities are within.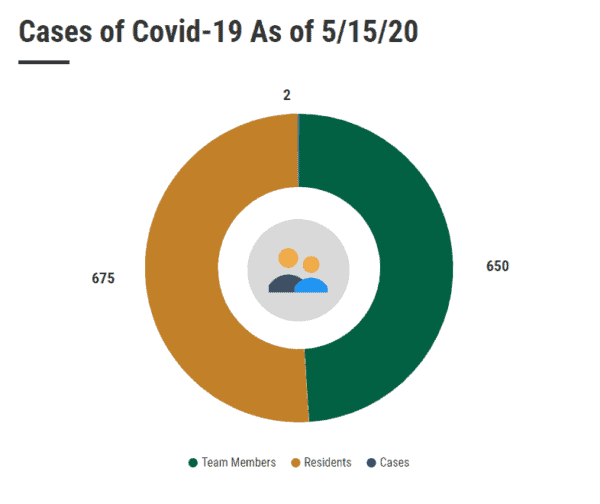 The safeguards we have implemented over the course of these several weeks continue to protect us very effectively.  Since February, we have only had 1 confirmed positive case of Covid-19 among our Residents, and 1 confirmed case within our family of Team Members.  While every case is potentially heartbreaking, it's worth keeping in mind that these 2 cases come from a total of 12 IntegraCare communities, spanning 3 states, 675 residents, and 650 Team Members.  Since that initial test, the Resident has made a full recovery and our Team Member is quarantined, expecting a negative test result imminently. We are grateful that our Team's tremendous efforts, and the wonderful cooperation of our Residents' families have lead us to these impressive outcomes.  When headlines across the country read of horrific numbers of infections and even death, we know just how fortunate we are.
Our Team has been resolute against this virus, and have done an admirable job of continuing their duties in ever-changing times.  All Team Members have been asked to sign a pledge, outlining the specific steps they need to take to eliminate their risk of exposure to help keep our Residents safe.  We're amending this pledge in light of the recent openings and loosening of restrictions in our regions to remind our Team of the important role they play in keeping their own families and our Residents safe.
While we understand how challenging the past few months have been and families are eager to visit loved ones in-person, we believe the continued restriction on visits is necessary in order to keep our communities safe. Considering the understanding that Covid-19 poses a particular threat to the elderly and those with pre-existing conditions, it is critical that we remain vigilant and avoid easing preventive measures too soon.
To try and bridge the distance these restrictions have caused, we have encouraged families to stay connected using our Virtual Hugs (Integracare.com/Virtual-Hugs), technology such as Skype or Google Duo, and we now have our Visitation Stations to bring families just a little bit closer, safely.
We will continue to be in contact with updates to our Residents and their Families, and welcome your feedback as we work towards a new normal.  We thank our Residents and families for their patience and our Team's outstanding efforts as we navigate these unchartered waters together.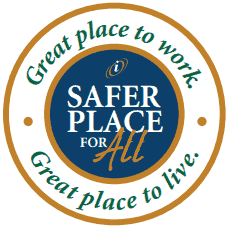 We are a great place to live.  We are a great place to work.  We are a safer place for all.
For more information, please contact your Executive Operations Officer at your community.  Stay Healthy!