Summer marches on and the surges in positive cases across the united states are evident.  We continue to re-evaluate all of our safety measures.
As of today, we are COVID-free among our Residents and Team members in Maryland and Virginia.  We are also COVID-free in seven (7) of our Pennsylvania communities.  Unfortunately, we have one positive a-symptomatic Resident case in our Greensburg community and one positive case Team member in our Mt. Lebanon community.  Although we wish these did not exist, we are realistic about the possibility given the prolific spread of COVID and the movement of people as restrictions were lifted. Both positive cases were detected by virtue of the screening tools we have in place and demonstrate that our concerted commitment to safety does facilitate detecting the virus and tracing its origin, thereby mitigating further spread.  The affected asymptomatic Resident and Team Member are in quarantine recovering.
Last week we shared details of our initial visitation plan.  Our state regulatory bodies in Pennsylvania are requiring universal COVID testing of all Residents and Team Members to establish a baseline.  Should a-symptomatic cases be discovered we'll approach and clear the virus just as we have in our Virginia community.  This testing in PA must be completed by August 31, 2020. Once we successfully complete the testing, with any necessary resident cohorting intact, we will be positioned for the next phase of lifting restrictions.  Testing is underway.
Our state regulatory bodies in Maryland are requiring weekly testing of the Team Members, Volunteers, and Healthcare Providers entering the community to provide services to residents. Virginia regulators asked us to prepare our opening and visitation plan and to send it for review.  Both are underway.
This week, President and Co-Founder Loriann Putzier spoke to a concerned adult daughter of one of our Residents and was heartened by her compliments about the care, love, and empathy of our onsite team.  The daughter named specific members of the community and shared the difference that they make in her mom's life with their daily care and connection.  At the same time, she is saddened that she cannot visit her mom and give her the big hug that she has missed for so many months, and her mom wants the same.  As the next steps of our testing and visiting process were shared, Loriann was struck by her understanding and support of our safety measures.  We knew how hard is right now, .missing the person you love and not being to touch them, while also learning of new requirements.  We do hear you.
Nothing is more important to us than your connection to your loved one, and making our communities a safer place for all.
…..our Residents, their Families, our Team Members, and their Families.  We will keep you informed as the testing progresses and we are committed to opening for safe visitation soon.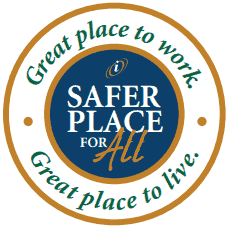 We are a great place to live.  We are a great place to work.  We are a safer place for all.
For more information, please contact your Executive Operations Officer at your community.  Stay Healthy!