Covid Status
We are thrilled to share we remain covid-clear in all communities!
We continue working vigorously toward the engagement our families seek.  The incidence rates surrounding our communities continue to decline, which supports our goal of connection and visitation.
As of 12:00 pm on 3/12/21
Vaccine Update
We are fully focused on the vaccination of our residents and our team members.  Success here equates to a safer place for all, and the ability to reestablish connections.  Nothing is more impactful than vaccination to our collective futures.   Based on the current vaccines administered and those coming in the next few weeks, here is where we stand:
Community
% of Residents
Vaccinated
% of
Team
Vaccinated
Colonial Courtyard at Clearfield
100%
100%
Colonial Courtyard at Bedford
94%
88%
Colonial Courtyard at Tyrone
97%
99%
Candle Light Cove
100%
76%
Newhaven Court at Clearview
100%
83%
Newhaven Court at Lindwood
99%
96%
Magnolias of Chambersburg
90%
89%
Magnolias of Lancaster*
90%
72%
The Pines of Mount Lebanon
92%
100%
Hunters Woods at Trails Edge
100%
97%
Bay Village
100%**
100%
Queenstown Landing
N/A***
95%
* Magnolias of Lancaster had active cases of Covid at the time vaccination clinics began, so they're delayed in receiving their doses resulting in lower adoption at this time.
** Bay Village just opened their doors this month, and have secured 100% commitment from their residents in advance of their move-in dates to receive the vaccine.
*** Queenstown Landing just received their MD license and we anticipate welcoming residents before the end of March. 
What's Next: Visitation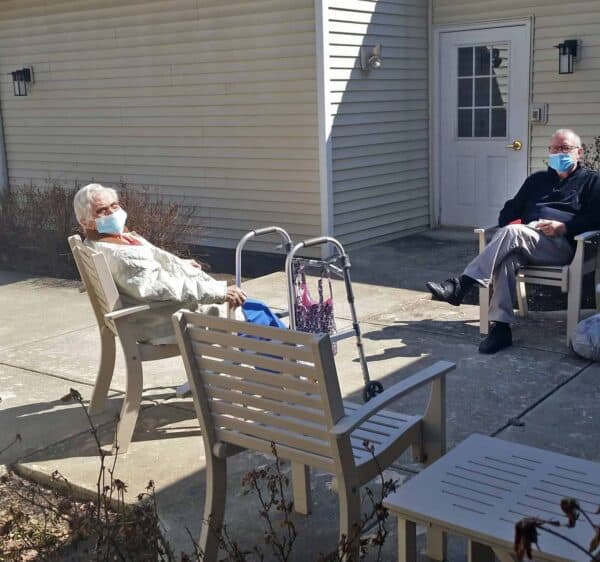 The CDC, Department of Human Services, and Medicare and Medicaid Services released guidance for further opening of visitation in long-term care facilities late this week.  The new guidance applies to all of our licensed assisted living and personal care communities in Pennsylvania and Maryland.  The states of Maryland and Pennsylvania will adopt the guidance as written.  We are working to learn the details for Virginia, but anticipate exactly the same.
Principles of infection prevention and control will continue to prevail in our communities.  These are, regardless of vaccination status, the screening of visitors for signs and symptoms of COVID-19, use of hand-sanitizer, face coverings or masks and physical distancing, routine disinfection of high touch, high traffic areas, and routine testing of our Team Members and regular visitors to our communities based on the county positivity rates.
Although providers have the discretion to establish visitation schedules, we will have a process in place to allow visitation outside the normal schedule to address any unique resident/family situations. Additionally, we will amend our current visitation policies to adhere to the CMS guidance, educate staff on the updated visitation policies, and communicate the visitation policies with residents and their families.  This will take more than one day.
Our communities in Pennsylvania will receive notification tomorrow, Saturday, March 13th, to update their policies and prepare based on the new guidance.  Please stay tuned for an update early next week regarding when those changes will go into effect publicly.
We are eager to reconnect families and absolutely will be doing so in the VERY near future, but we want to ensure all adjustments can be made to continue to protect the health and safety of our Team and our Residents.  We appreciate your patience as we pivot once again, though finally back towards something closer to normal.
The return to normal is a game of inches and great team members are placing the remaining distance within reach!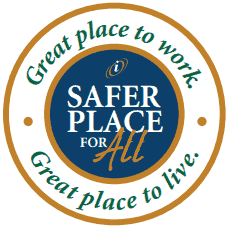 For more information, please contact your Executive Operations Officer at your community.  Stay Healthy!