Our focus continues with two important initiatives – finalization of vaccination of our residents and team members & regular visitation for our families and residents.   We are also pleased to share we are welcoming new residents and team members to our communities.  This is another important sign of progress.
Moving forward, our video updates will be monthly.  If there are changes in your community during the weeks between, you can expect a "one call" voice message or written communication from your local Executive Operations Officer, as well as written updates on our Covid response page.
Covid Status
The following data is current as of 12:00 PM on 4/2/21 unless otherwise noted.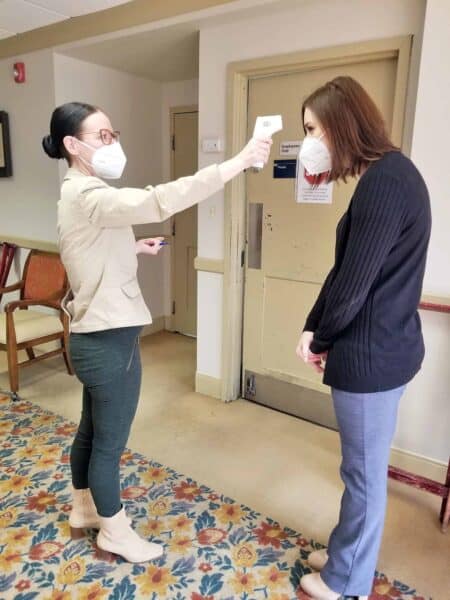 Covid Clear Communities
Candle Light Cove

0 Resident and 1 Team Members Positive
Testing of all team and residents is underway to determine if there are other cases
Visits are not suspended at the time of publishing (12pm 4/2/21)
visits may need to be suspended in the future based on the pending test results
Virtual visits are always encouraged

Bay Village

0 Resident and 1 Team Member Positive
The team member is resting under quarantine at home
The case is believed to be isolated
Testing continues
These cases above are evidence that remaining vigilant – even after vaccination – is crucial to stopping the spread.
All other communities remain covid free and visiting may continue as prescribed by their Executive Operations Officer.
Family Visits Bring Joy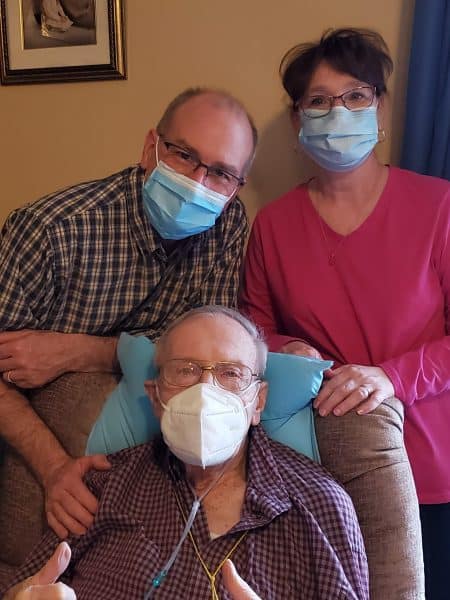 Undoubtedly you have received communication from your local IntegraCare community about updates in our plans for visiting with family.  We are joyous to reconnect so many who've been apart for so long.  It is serendipitous that we've had quite a few beautiful spring days that presented opportunities for residents to get outside for a walk, enjoy the front porch, watch birds return from the south, or simply savor a breath of long-desired fresh air – the simple things!
We are continuing to expand visiting week by week. We remain vigilant about the number of visitors in each community at the same time and ensuring that our safety protocols remain front & center.  Accordingly, in the interest of a safer place for all, i want to remind everyone:
All visitors are screened
Hand hygiene remains important
Masks are required as opposed to simple face coverings
Social distancing remains important and we are not hosting guests in the dining room yet
Vaccination is paramount to our success and we encourage you to consider if you haven't done so
Incidence rates in the surrounding communities continue to fluctuate, both positive and negative.  The experience on the outside is a predictor and driver of our actions inside.  As you review the positivity info below, please keep the focus on your habits outside our communities.  It has and does make a material difference.
Visitation May Be Suspended If…
Indoor visitation is subject to cancellation at a moment's notice in the interest of health and safety.  Suspensions are almost always the result of a covid-positive test result.  Visitation will be suspended until they have met the criteria to discontinue transmission-based precautions.  This is usually the completion of a 14-day quarantine.
A positive covid result may require a temporary suspension of visitation for testing to determine the level of spread within a community.  If the case is isolated, visitation will be permitted in areas that are unaffected by the positive case.  We urge patience with these rapid changes and with communication that must occur.  The safety and well-being of our Residents and Team are the priority during an outbreak.
It's important to also be aware that as positivity rates increase again in the local areas, the state may change its policies on visitation and return to a more restricted protocol.  We urge all to continue to wear your mask, social distance, and get vaccinated as soon as you are able to help keep positivity rates down and reduce community spread.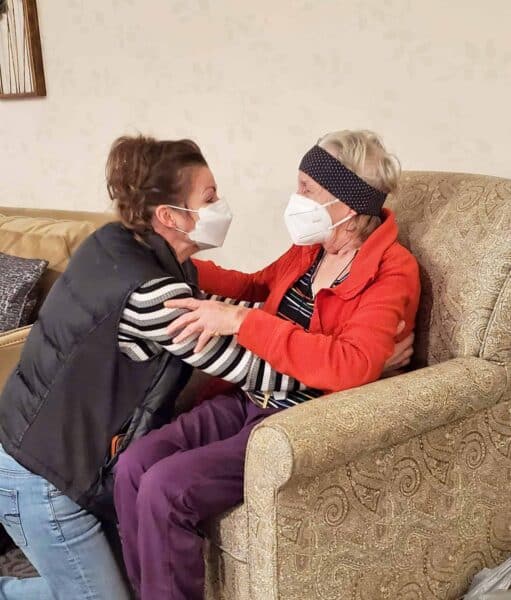 Incidence Rates
Positivity Rates By County
Below are the current Positivity/Incidence rates in the regions where our communities exist.  As a reminder, the Positivity Rate is the percentage of all coronavirus tests performed that are actually positive, or: (positive tests)/(total tests) x 100%.
The threshold for concern in incidence rates is at or above 5%.  Testing rates may increase, and changes in visitation may result as positivity rates rise.
| | | | |
| --- | --- | --- | --- |
| State | County | Town of ICC Community | Positivity Rate |
| PA | Allegheny | Pittsburgh | 6.1% |
| PA | Bedford | Bedford | 5.1% |
| PA | Blair | Tyrone | 3.5% |
| PA | Butler | Butler | 5.9% |
| PA | Clearfield | Clearfield | 7.0% |
| PA | Cumberland | Camp Hill |  3.7% |
| PA | Franklin | Chambersburg | 6.0% |
| PA | Lancaster | Lancaster | 6.0% |
| PA | Westmoreland | Greensburg | 6.4% |
| MD | Talbot | Easton | 2.5% |
| MD | Queen Anne's | Queenstown | 4.3% |
| MD | Anne Arundel | Annapolis | 5.1% |
| VA | Fairfax | Reston | 5.5% |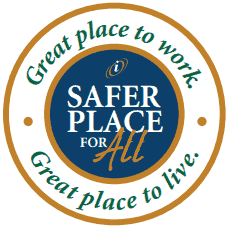 For more information, please contact your Executive Operations Officer at your community