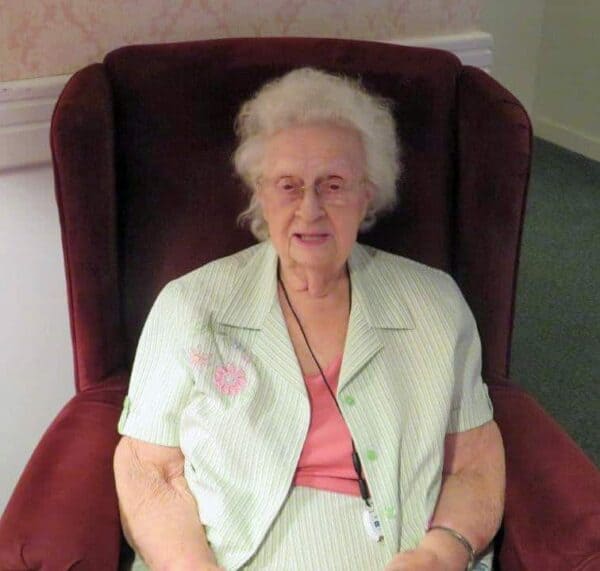 Born and raised in Butler, PA, Kate is now one of the most involved residents at Newhaven Court at Clearview.  Kate attends a wide variety of activities including exercise, bingo, card games, crafts, cooking, church services, and entertainment events.  Her favorite thing to do is share stories about her life with new people.
Kate's a true storyteller, as evident in the pages of her book, The View.  The memoir details all aspects of her life, from her parents and her younger years to adolescence and growing up.  Then the tale moves into meeting and marrying her husband, and their many travels around the world.  Kate loves to loan the book to anyone who asks so they can learn more about her and her adventures.  Ask her and you can get on the loans list!
When Kate isn't visiting with other residents or busy participating in an activity, she loves to welcome her son and daughter in for a visit.  Bob and Darlene, both of Butler, visit her often and she says because of that and many other reasons, they are the best kids in the world.
Her favorite memory with her children and grandchildren, that is often reminisced on, was a trip she and her family took to Disney a few years ago.  Seeing the smiles of all those kids while experiencing the magic of Disney will forever be in her heart.  Kate encourages everyone to go on trips like those as she believes traveling and seeing different sights make for the best memories possible.
Everyone that Kate comes across is sure to leave happier and more encouraged due to her uplifting spirit and positive attitude.  Because of that, we are extremely grateful to have Kate at Newhaven Court!