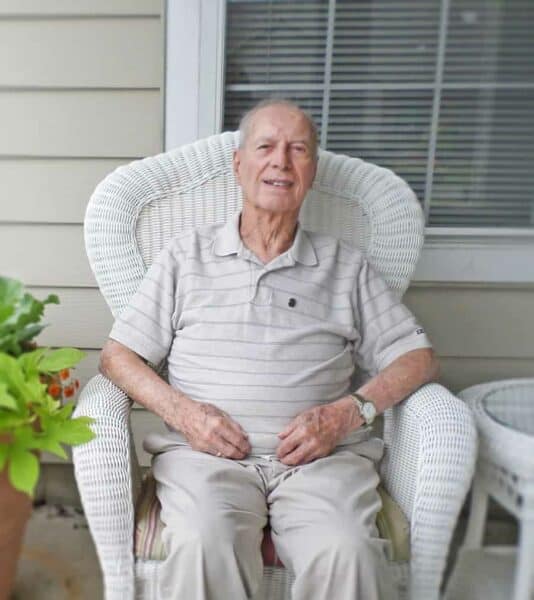 Jack A. was born and raised in Brookville Pa. Jack graduated from Brookville High and was noted "As Prone to Mischief, as able to perform it".  After high school Jack pursued a career in the Navy for little over three years.  After returning home from service, he drove a chartered bus where he met his wife, Jane, on a trip to the Ice Capades in Pittsburgh, PA.  Jack and Jane married three years later, and honeymooned in Washington DC.  They made their home in Butler Pa. where he helped to open a gas station.  After that, Jack found employment with the People's Telephone Company, where he eventually would retire after thirty-two years service in Governmental relations.
Jack took eight years absence from his employment with the telephone company to serve on the House of Representatives, representing Butler County and surrounding area.  Jack also served on the Council of Trustees at Slippery Rock University.  Even though he and Jane had no children of their own, Jack enjoyed working with children, and served on committees for children such as Boy scouts of America, and March of dimes.
Jack and Jane, who were married for sixty-seven and a half years, were avid golfers, and loved to cruise.  Some of their travels included the Caribbean, Bermuda, the New England States, Canada, Hawaii, and Alaska.  One of their favorite places to visit was Williamsburg where they enjoyed the history and visiting the Plantations.
Jack is a very active resident in our Newhaven Community.  Jack enjoys daily exercise and spending time outside under the portico!  Jack also serves on our Welcoming Committee to make our newest residents feel welcome.  We are happy to have Jack in our community!