New Years Around The World Event Brings Hundreds of Community Members to 7 Different Continents!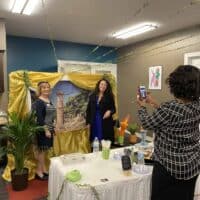 Upon entering Hunters Woods at Trails Edge, residents and over 300 guests alike were transported through a world of food, music, and new-years traditions. The goal of each attendee? To walk the entire community in order to visit every country on the "New Year's Around the World Map" and sample each nation's food along the way! Any guest that filled their 'passport' with all the countries represented was awarded a surf and turf dinner, to be reserved at a later date. "I think my favorite country I visited was Italy, because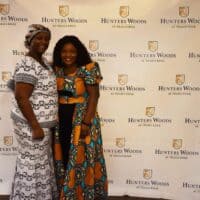 of the Italian singer" One guest said, commenting on the professional entertainer, Vince Borelli, singing in Italian. Another guest mentioned the continent of Africa as being their favorite because of the large number of countries represented. Judith, our Director of Wellness, represented part of Africa presenting her mother's recipe from Uganda. While our Director of Engineering represented his home country of Egypt. Guests venturing across the globe got to see exactly what a New Year's celebration in India is. The only region that did not have representatives made up of people from the country itself was Antarctica. As for that, no one complained. Antarctica was serving craft beers and other iced varieties free of charge for all attendees.