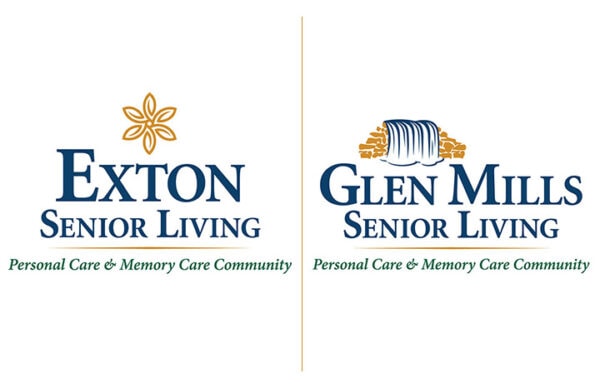 Combined $2-plus million investment will improve services, boost team
IntegraCare is now managing day-to-day operations at Exton Senior Living and Glen Mills Senior Living, two licensed personal care communities located near Philadelphia.
IntegraCare, based near Pittsburgh, now manages 15 senior living communities in Pennsylvania, Maryland and Virginia. A combined significant investment of more than $2 million over the next year will be made in the two communities in Exton and Glen Mills.
"IntegraCare is a Pennsylvania-based company and we are Pennsylvania people," said IntegraCare CEO Larry Rouvelas. "We are excited about the support we will provide to these senior living communities. Additional team members will be hired and wages will be competitive at the Exton and Glen Mills communities. At IntegraCare we believe if a community is a great place to work, it also will be a great place to live."
Exton Senior Living offers personal care and memory care. Glen Mills provides personal care, and the IntegraCare team will manage a planned new memory care unit.
"IntegraCare brings a lot of energy and experience," said Terri Sanelli, Exton Senior Living's Executive Operations Officer, its onsite leader. "They're going to provide new resources. They're local. They'll be providing daily support. I believe that IntegraCare is committed to providing us the resources to provide a vibrant, healthy community that embraces the residents who live here."
The planned new memory care unit at Glen Mills will have a significant impact on the community's team and residents.
"We're very excited. We're getting a new memory care unit so our residents won't have to transition away from our community," said Audrey King, Executive Operations Officer at Glen Mills Senior Living. "Instead of going to another community they can stay right here in our community for memory care. That's a big plus for us."
IntegraCare has established a reputation for being both innovative and proactive regarding the well-being and safety of team members, residents and their families.
IntegraCare was among the early leaders in requiring 100% of its team members to receive COVID-19 vaccinations during the pandemic. The vast majority of residents at IntegraCare communities also received vaccinations.
Recently, IntegraCare implemented its Motivational Advancement Program (MAP), an opportunity for team members to grow professionally in their chosen area within senior care. As team members learn, train and reach established milestones, they become eligible for increased leadership opportunities and compensation.
"IntegraCare strives to continuously improve all of our communities," Rouvelas said. "We implement programs, services and technologies to improve the lives of our residents and team members in our communities. We will bring the same approach to Exton and Glen Mills."
For more information, contact Brandon Smeltzer, vice president of sales and marketing at IntegraCare, at bsmeltzer@integracare.com or (724) 940-5544 Ext. 114.