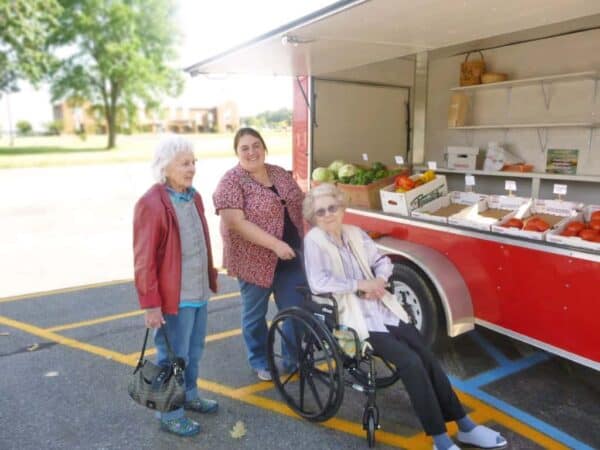 Each quarter we feature a resident in our Quarterly Newsletter.  Here's our Springtime feature, Edith!
Edith was born on November 6, 1922 in Clearfield, PA.  Her mother, Laura, was a homemaker and her father, Clair, owned and operated his own TV sales and repair shop.  She had 2 brothers and 3 sisters with Edith being the oldest child.    Edith stated that she spent a lot of her childhood helping her mother with the younger children which made her very close to all of her siblings.  Looking back, she said the one of her favorite past times was spending time alone with her mother putting puzzles together.  After she graduated Clearfield High School in 1939, she went to a beauty school in Altoona, PA where she received her license in cosmetology. Shortly after graduating, she began working as a beautician in a local beauty shop.  It wasn't long after she starting working that her father was recruited to help in World War II.  They moved to Newport News, Virginia, near Norfolk Navel Base.  Edith and her family lived there for around 3 years.  One of the best times she had while living there was working with her 3 sisters at Bell Telephone as operators until a family tragedy struck.  Edith's sister, Emma Jane was killed in an automobile accident.  It was at that time her parents moved back to Clearfield, PA.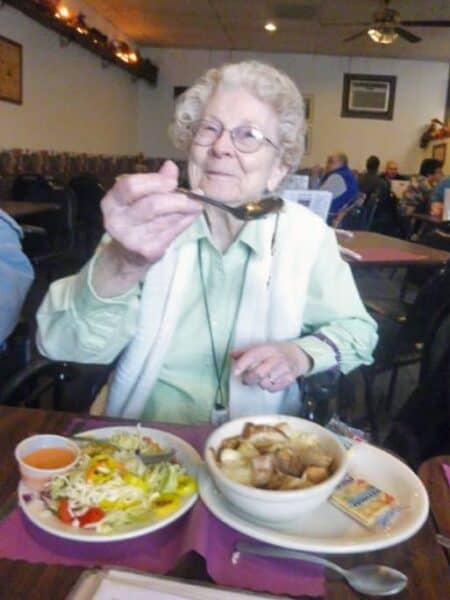 After they moved back, she said it wasn't long before she was introduced to her future husband, Robert Hailey by an Aunt.   Robert was working at a local hat factory at the time.  She said it was love at first sight.  They weren't dating that long when he popped the big question.  On the day they were to drive to the George Washington Hotel in Virginia to be married, the car wouldn't start, but that didn't stop them! They drove the car down a hill, popped the clutch, and away they went to start their life long journey as husband and wife.
Edith and Robert and were happily married for 52 years and were blessed with 2 children, Edith enjoyed staying home and raising her children while her husband worked as a mailman.  Some of her fondest memories with her family were visiting various state parks were they would camp in tents and enjoy the nature together.  They also enjoyed traveling to Niagara Falls often where Roberts's brother lived and spending family time together.   As a couple, Edith and her husband enjoyed gardening, watching television, and really enjoyed going to the yearly Army Reunions.  She began working as a local library after her children were out of school and in college.  She loved working at the library and  worked there for 15 years before retiring to watch her granddaughter, Ashley.
Edith is very active in the community and really enjoys going out to eat with the other residents, attending educational programs, and enjoys learning new things.  She also enjoys participating in the walkers and wheelers club with music.  She not only walks down the halls, but dances to it!  Edith is such a joy to be around and when she smiles at you, it truly lights up the whole room.