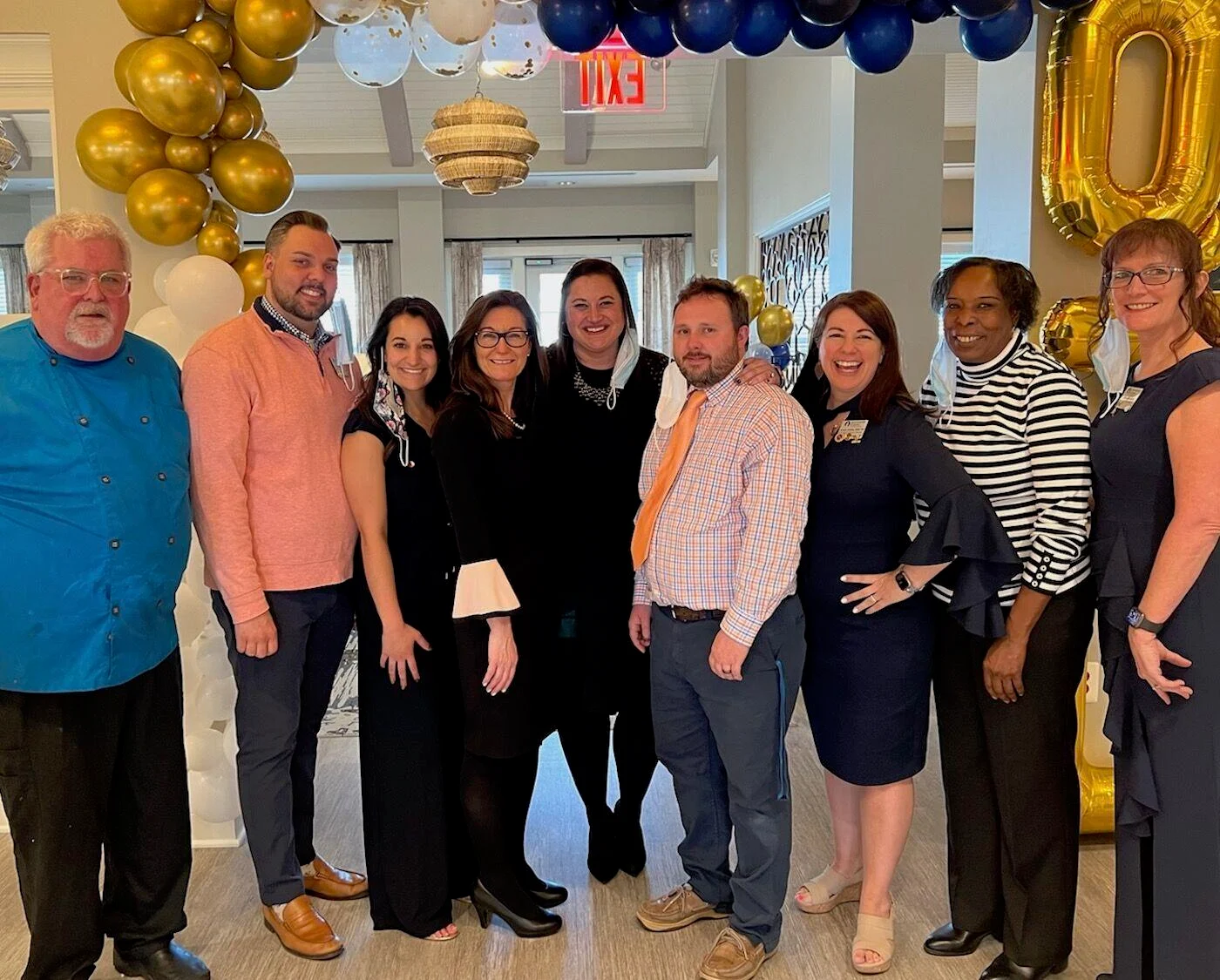 Weeklong schedule of events commemorated first year
QUEENSTOWN, Maryland – Throughout the past year, Queenstown Landing has provided 24/7 total assisted living and memory care to residents in a state-of-the-art community on the Eastern Shore.
The team at Queenstown Landing commemorated the first-year anniversary with a week-long schedule of events for residents, their families and team members at the IntegraCare-operated community.
"Over the past year, we've learned just how special our community, our team and our residents are," said Kelly Johnson, Executive Operations Officer at Queenstown Landing. "I said it during our ribbon-cutting ceremony a year ago and it's just as pertinent now. Caring for seniors is perhaps the greatest responsibility we all have.
"We do not take that responsibility lightly. Our team is dedicated and committed to making the lives of our seniors better on a daily basis."
The anniversary week of events held from March 15 to March 18 included:
A community memorial service to honor residents who passed away during the past year on March 15.
A first-anniversary happy hour with live music, hors d'oeuvres, a champagne toast and positive memories of the past year on March 16.
A St. Patrick's Day event sponsored by HomeCall on March 17.
Queenstown Landing Pride, a happy hour with live music sponsored by Intrexis on March 18.
"We're grateful and honored to have had this wonderful first year," said Rebecca Kennedy, Community Relations Director at Queenstown Landing. "We are so happy to have our residents and families gather to celebrate."
Queenstown Landing also received some positive news that just happened to coincide with the weeklong celebration.
"We recently completed our first annual State Survey with great outcomes," Kennedy said. "This is a significant achievement that says a lot about the dedication and work ethic of our team."
The assisted living and memory care community is ideally located adjacent to the University of Maryland Shore Regional Health Complex. Even though Queenstown Landing is a state-of-the-art building that features many amenities, it still evokes the serene coastal community known so well by both residents and visitors to the Eastern Shore.
Queenstown Landing residents benefit from safety and convenience measures in place such as smart locks, pocket doors, a secure memory care neighborhood, and an emergency communication system in each apartment.
Throughout the pandemic, the community followed heightened COVID-19 safety protocols such as STAT air purification units and screening of all employees and visitors as they enter the community.
The community features spacious studio and one-bedroom apartments, multiple dining venues, and a courtyard with an outdoor kitchen and pergola to enjoy the beautiful coastal weather that Queenstown offers.  The residents have access to a theater, library, living room, full-service salon and barber.
"It's been an excellent first year and we are committed to making the second year and the years after that even better," Johnson said.
Visit https://www.integracare.com
For more information, contact Rebecca Kennedy, Community Relations Director, Queenstown Landing, at rkennedy@integracare.com or 410.304.2005.