Colonial Courtyard at Bedford
Tradition
Continues Here.
Our Bedford Colonial Courtyard community flourishes among the beautiful mountains of central Pennsylvania. Positioned in the midst of historic covered bridges and plenty of scenic views, our Residents enjoy all the advantages of comfortable Senior Living. Our Residents love the Bedford area and the charming nature paths, active wildlife, and open space that it provides. The small-town country vibe of the neighborhood is complete with dozens of antique stores, quaint restaurants and shops, and plenty of activities fit for any interest.
Video Tour
Amenities

Colonial Courtyard at Bedford is a one-story community with amenities for enjoying time with residents and guests.

Spacious private residences available furnished or unfurnished
Great room with piano and technology station
Casual living room with library and fireplace
Sunroom with lively aviary
Activities lounge
Full service salon
Country kitchen
Sunny patio for dining and celebrations
Breezy front porch
Private dining room
Emergency communication system inside each individual unit
All utilities are included, excluding telephone and cable (available separately)
Pet friendly!
24/7 Personal Care

Colonial Courtyard at Bedford provide personal care to meet all our residents' individual needs.

24-hour personal care staff
Three nutritious meals prepared daily
Reminders for meals, medications and activities
Assistance with personal care needs (bathing, dressing, grooming)
Fun-filled calendar of social, religious, recreational and educational programs
Weekly housekeeping and laundry service

Additional Enhanced Services

Doctor appointment scheduling
Private transportation for doctor appointments/personal needs
Therapy services (physical, occupational, speech)
Dry cleaning
Guest meals and private party catering
More services available by request!
Short Term / Respite Care

At Magnolias of Chambersburg, we understand that there are reasons for abbreviated stays in our community. Family caregivers may need a vacation or extended leave, your loved one may need temporary rehabilitation post-surgery, or you may even want a trial stay for a prospective resident. While the reasons for a temporary stay vary, our commitment to providing excellent and dedicated care is consistent. Our guests enjoy a private residence with all the comfortable amenities of home.

Respite Care Program

Nutritious meals to continue your rise to recovery
Medication management, training and assistance
Assistance with personal care needs like bathing, dressing and grooming
Life skills exercises and rehabilitation with occupational therapy
Strengthening during physical therapy
Cognitive skills training with speech therapy
A team of trained experts to help prepare you for your return home
Family Member Testimonial
Each time I visit, she says "they treat you really nice here, and if you get bored, it's your own fault." And each time, I am more convinced that the move to Colonial Courtyard was the best thing for all of us.
Colonial Courtyard at Bedford
Sharon, Family Member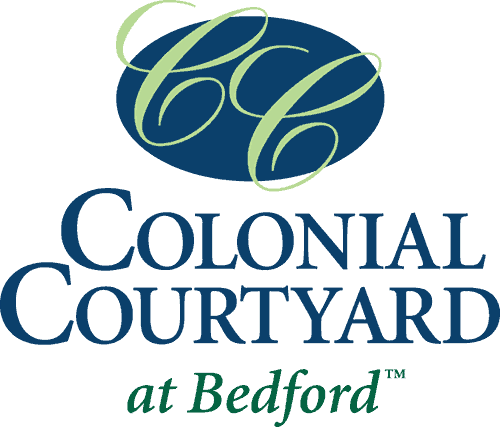 Colonial Courtyard at Bedford
220 Donahue Manor Road
Bedford
,
PA
15522
Facebook