Jim was born January 5th, '38, the middle child of a family of 5 in Manns Choice, Pa. He grew up in this rural area, attending Bedford Area School, where he met his future wife, Adrienne, in grade school.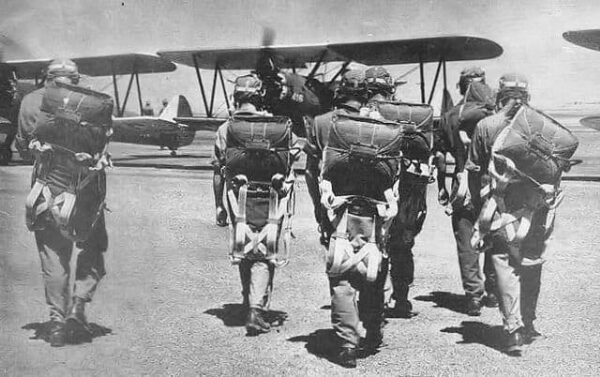 After high school graduation, Jim joined the Air Force in '56 and was stationed state side. Adrienne started writing letters to Jim while he was in the Air Force, and so began their long-distance love affair.  After his time in the Air Force, a job came up for him in Florida, so he moved there in 1960.  He worked for Minneapolis Honeywell, using his military experience while working on guidance systems for missiles.
Their love overcame the distance, and Jim and Adrienne married the year after his move to Florida.  They tied the knot on a hot summer day under the sunny skies in Manns Choice, and they ultimately settled in PA.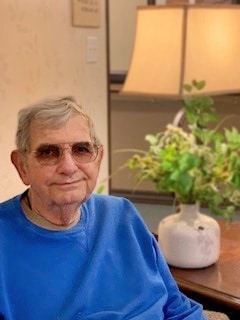 1963 was a banner year for them, as Jim took a position with Standard Register Company in Bedford, Pa.  With a new job back in PA under his belt, he and Adrienne welcomed their first child in '63, a girl!  It was a wonderful time for he and his growing family.  They later welcomed 2 more children into the world, a daughter and a son, completing their family of 5.  Jim continued to work for Standard Register raising his family with Adrienne and retired at the age of 55.  Not ready to settled into retirement, he then decided to work for the Bureau of Forestry for 7 years, working around the Channeysville area.
Jim has a very quiet nature and is such a joy to talk with. He's a man of many hobbies, including working on classic cars.  His favorite was a Dodge 1954.  His most favorite pastime though, is woodworking. Building a few items, such as a grandfather clock, a beautiful dining room table for his oldest daughter, an outside storage shed that was referred to as the "Hut", an old fashion wooden ice box and many more beautiful pieces. He is very modest when he talks about these works. There is much admiration from his children for the things he has built for his family, and if you ask he will proudly showed off a photo album that his oldest daughter put together for him with many of the beautiful things he has built for them over the years.  The album features a photo of his children at the end, his most prized creations, captioned, "Chips off the old Block".
Jim's story is not without loss.  His second child passed suddenly in 2009 due to a Brain Tumor, and just this year his beloved wife, Adrienne, passed due to complications related to Alzheimer's.  As Alzheimer's hits to close to home for many of us, Integracare encourages all our communities to support the Alzheimer's Association and their fight to #EndAlz.  We are proud to say that Colonial Courtyard at Bedford has set a goal to raise at least $2,000 for the Alzheimer's Walk this Fall.  Jim is especially looking forward to our annual Chicken BBQ Fundraiser for the Alzheimer's Association, happening July 10th.