Alexander Brokans, wife of 67 years, Aria, reside at senior community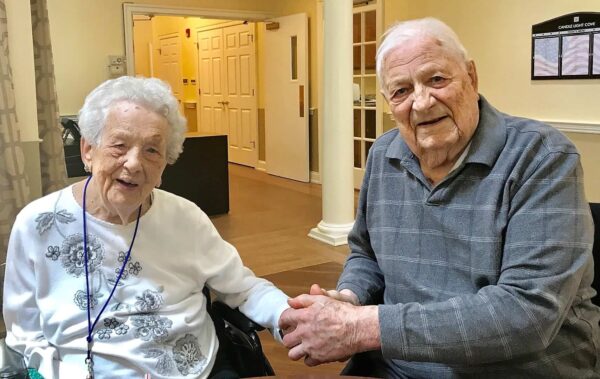 EASTON, Maryland – Alexander Brokans and his wife Aria immigrated to the United States in 1951, one of his most special memories during a long and rewarding life for a couple now residing at Candle Light Cove senior living community.
Brokans will celebrate his 100th birthday on July 19. Alexander and Aria, who have been married for more than 67 years, will note the milestone together during a special ceremony at 2 p.m. at Candle Light Cove.
Alexander was born on July 19, 1917 in his native Latvia, where he and Aria, who is 92 years old, grew up. They met as they were departing a displaced persons camp after World War II and eventually married in Germany on Christmas Eve 1949.
Together, the Brokanses have two daughters, Anita and Inese.
"Alexander lists among his favorite memories the day he got married to Aria, their having two children and the family's moving to the United States," said Cissy Nickel, Executive Director at Candle Light Cove, where the couple has resided since February 2016. "He tells us how he especially loved traveling to the many beaches along the East Coast.
"Alexander is such an amazing man. He earned his Doctorate degree from the University of Latvia and has received several additional degrees from various universities in Europe."
Brokans served as a sergeant in his native country in 1939 but did not serve in World War II, Nickel said.
Upon immigrating to the United States, Alexander worked for Icelandic, eventually earning the title of factory manager before his retirement.
For more information, contact Cissy Nickel, Executive Director, Candle Light Cove, at cnickel@integracare.com or 410.770.9707.