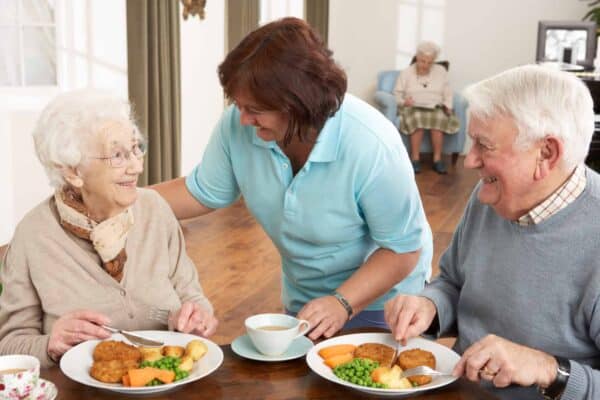 Today, there are numerous living options for seniors. Understanding the differences between these options is the first step in discovering what works best for you and your needs.
Independent Living
Independent living is typically a senior housing community or apartment building that may provide some supportive services such as meals, housekeeping, social activities, and transportation. Congregate Housing, Supportive Housing, and Retirement Community are also terms that may be used interchangeably with independent living. Independent Living typically encourages socialization by provision of meals in a central dining area and scheduled social programs.
Assisted Living/Personal Care
Assisted Living/Personal Care is the long-term care option that combines housing, support services and health care as needed. Seniors who need a level of assistance higher than that of an independent community, but not as extensive as a nursing home or hospital typically benefit from Assisted Living/ Personal Care communities. IntegraCare facilities provide an independent lifestyle with customized assistance. You may also hear the terms personal care, assisted living and senior living used interchangeably.
Memory/Dementia Care
Memory Care supports the special cognitive needs of individuals living with Alzheimer's and dementia. This care concept has only existed since the early 1990s and effectively fills the gap created between personal care and skilled nursing facilities.
IntegraCare's Life Stories Memory Care program focuses on each resident's personal history to help staff stir memories, build connections and help residents in everyday life.
Skilled Care
Skilled care is a type of intermediate care in which the patient or resident needs more assistance than usual, generally from licensed nursing personnel and certified nursing assistants. This care is not the same as long-term care in which a resident may not need the services of a licensed nurse on a daily basis.
Long-term Care
Long-term care refers to a continuum of medical and social services designed to support the needs of people living with chronic health problems that affect their ability to perform everyday activities. Long-term careservices include traditional medical services, social services, and housing.