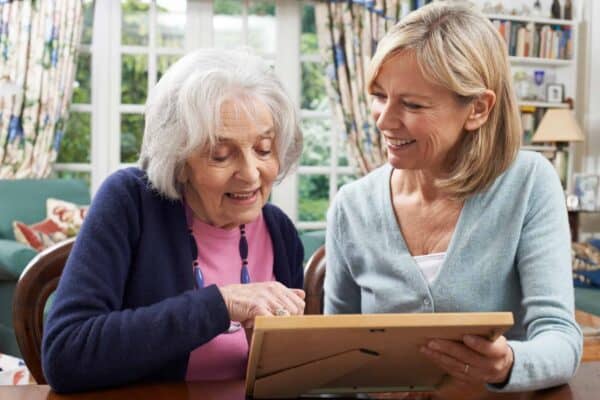 What is Alzheimer's disease?
Alzheimer's disease is a progressive and degenerative brain disorder. It impairs the ability to learn, make judgment, communicate effectively and also affects the ability to live a normal daily life. Alzheimer's can also cause changes in behavior both mentally and physically as well as trigger paranoia, anxiety, delusion and even hallucinations.
What is the Difference between Alzheimer's and Dementia?
Dementia is a general term for a decline in mental ability severe enough to interfere with daily life. Memory loss is an example. Alzheimer's is the most common type of dementia. Dementia is not a specific disease. It's an overall term that describes a wide range of symptoms associated with a decline in memory or other thinking skills severe enough to reduce a person's ability to perform everyday activities. Alzheimer's disease accounts for 60 to 80 percent of cases.
What causes Alzheimer's Disease?
While scientists know Alzheimer's disease involves progressive brain cell failure, they have not yet identified any single reason why cells fail.  A number of factors such as age, family history and genetics increase the likelihood of developing Alzheimer's disease.
How do I know if I have (or a family member has) Alzheimer's or dementia?
With Alzheimer's in the news so frequently, it's natural to ask sometimes if you or your family member has Alzheimer's disease or some other dementia. This worry can be compounded for people who have a known history of Alzheimer's in their families. After all, who hasn't forgotten keys, messed up a checkbook or even neglected to pay a bill? While it is important to continuously be aware of changes in our mental health, don't panic.  Many different factors can contribute to memory problems, so it's important to take a close look at your situation before you begin to worry.
| Someone with Alzheimer's Disease symptoms | Someone with Normal Age-Related Memory Changes |
| --- | --- |
| Forgets entire experiences | Forgets part of an experience |
| Rarely remembers later | Often remembers later |
| Is gradually unable to follow written/spoken directions | Is usually able to follow written/spoken directions |
| Is gradually unable to use notes as reminders | Is usually able to use notes as reminders |
| Is gradually unable to care for self | Is usually able to care for self |