Stumbling into your senior years is anything but good for your health.  In fact, falls for those over 65 can be one of the most significant events affecting how they successfully navigate quality of life in their senior years.   There are 3 ways you can combat this risk.
Below are the basics you'll want to consider.  For an in-depth, data-driven article, check out our review of The Mather Institute's study.
Know the Risks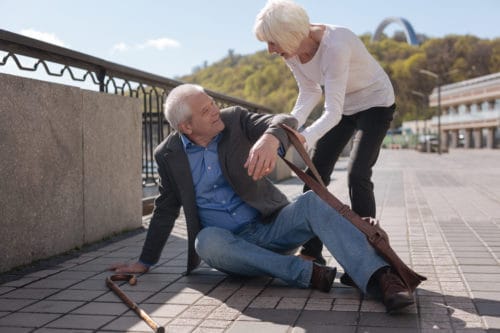 Falls threaten the health and independence of older adults.  The risks associated with a fall potentially severe and need to be considered with care. (Source)
Almost 30% of Pennsylvanians age 65 and older have reported a fall in the past 12 months
Less than 50% of all falls are reported
20% of falls cause a serious injury
95% of hip fractures are caused by falls
Falls are the most common cause of traumatic brain injuries
Falls are the number one cause of death from injury among older Americans
Take Steps to Prevent Falls
Falls are not a normal part of getting older and can be caused by a number of environmental and physical conditions.  Most falls can be prevented and there are simple steps you can take to reduce your risk.
1 – Ask Your Doctor
To evaluate your risk for falling
To review your prescriptions and over the counter medications for interactions or side effects that may increase your risk
To evaluate your need for calcium or vitamin D supplements as insufficient vitamins can increase your risk
To review any issues that are causing you to experience periods of confusion or difficulty remembering
2 – Review Your Home for Safety Measures
Get rid of things you could trip over in your home like area rugs and excessive furniture
Add grab bars inside and outside your tub or shower and next to the toilet
Put railings on both sides of the stairs
Make sure your home – inside and around the exterior – is well lit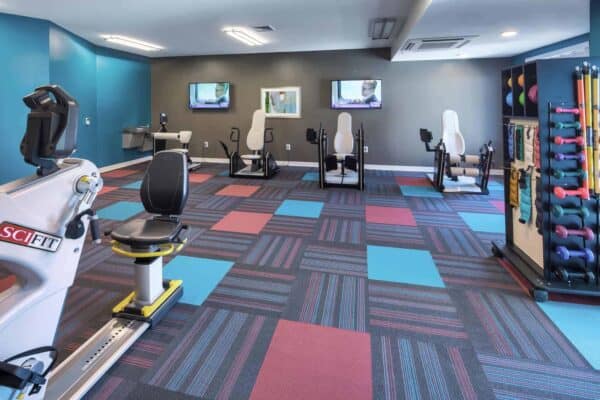 3 – Wellness Works
Participate in strength and balance exercises
Eat a healthy balanced diet
Have your eyes checked – you have to see where you're going!
Have your hearing checked
Check with your podiatrist if you are having problems with your feet
Champion by Design™

At IntegraCare communities, we incorporate fall prevention into many facets of what we do.  Champion by Design™ is our fall prevention program that gives team members the tools they need to keep residents safe, and helps build our residents' confidence in the process.
Upon moving to our communities, our wellness team conducts an evaluation.  The wellness team shares Residents with an elevated risk for falls with our care team.  Their plan of approach then includes specific reminders and queueing targeting concerning risk factors.  Examples of these include ensuring eyeglasses are worn properly and are clean, and clearing a resident's apartment of obstructions that they may trip on.  Finally, our wellness team takes a look at medications the resident may be on and communicates with their physician if there are concerns about side effects or interactions that may increase risk.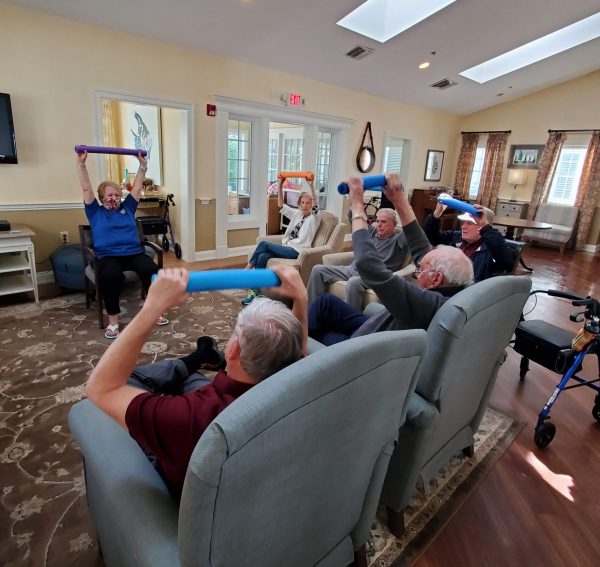 Lifestyle changes are also included in our Champion by Design™ program.  Ensuring residents enjoy well-balanced meals is a benefit all residents enjoy, and proper nutrition increases wellness overall, which reduces risk of falls.   In addition to proper nutrition, daily exercise is crucial to retaining strength and balance.  Class exercises like chair aerobics and jazzercise are regular calendar appointments for our residents.  And if our exercise program isn't enough, residents can receive physical therapy from one of our in-house providers.
While a fall may have caused a resident to join our family, we work hard to prevent that fate from repeating.