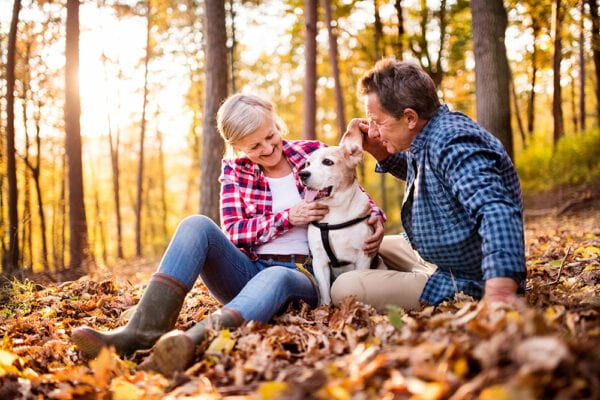 When the days start getting shorter, nights become a bit colder, and the leaves turn yellow, orange, and red; you know the autumn season is fast approaching. The smell of pumpkin spice and chai lattes fill coffee shops, crunchy leaves are everywhere, and the crisp fall air makes fall all the more relaxing!
It's that beautiful time between summer and winter, and fall is now in full force. With the changing season comes new and fun activities! This time of the year, outdoor activities lessen. As the weather feels chillier, the warmth of the indoors becomes more inviting. Whether the weather is cooperating or not, there are numerous fun fall activities both indoors and outdoors!
That's the best part about the fall season — there are endless activities for people of all ages to enjoy! The kids get to enjoy roasting s'mores over a bonfire, or teens can help carve out pumpkins. Friends and couples alike can even enjoy a good night of Halloween. But who's to say the beloved seniors of the family can't get in on the fun, too?
If you're not sure what to do, then keep on reading. It's easy to feel overwhelmed and stuck when there are many activities to choose from, but here are seven fun fall activities for seniors to enjoy! When you don't know where to start, all you need is this list to make them revel in the fall festivities.
1. Make Some Yummy Fall Homemade Treats
The cozy weather makes it a perfect time for getting your hands dirty in the kitchen. Plus, seniors will love this easy-to-do activity with the family, and you get to eat a delicious treat. Baking, cooking, mixing, and decorating food can be a great bonding session. What's more, is that it can be a good stress reliever for everyone involved.
There are many fall foods and goodies for you to create in the warmth of your home. Of course, you can go with the classics: caramel apples, sweet sugared cookies, pumpkin pies, and some good ol' fashioned hot chocolate. The internet is also filled with exciting recipes for you to try!
2. Do Some Gardening
This might sound a little ironic for the fall season, but gardening is one activity you can do. Planting calms the soul, and it doesn't have to be complicated. You can choose some easy plants to take care of for your garden.
When choosing something to plant, go for perennial flower bulbs like daffodils and tulips. The long wait until they bloom in the spring will be worth it. So grab some senior-friendly gardening tools, and start planting!
3. Prepare for Incoming Trick-or-Treaters
What famous holiday happens during the fall season? Halloween – the night of spooky terrors, creative costumes, and kids going out and about for some sweet candy!
The presence of kids can bring big smiles to seniors, and if that's the case, you can involve them in Halloween preparations. Specifically, that of trick-or-treating!
So, you can get some candy and get some seniors to prep some candy bags to give to the kids. It's such a fun yet straightforward exercise, and they get to be part of it! To make it even better, you can also have them distribute the candy during Halloween. Just make sure to take the necessary precautions!
4. Play Some Digital Games
Digital games are not just for the Gen Zs of this world. Have seniors get in on the fun by inviting them to play some digital games! Not only does this activity promote their wellbeing and social functioning, but it also lowers their depression.
Moreover, it can get boring inside the house. So download some senior-friendly online games and cure that boredom! They can select from various games, from trivia, crossword puzzles, card games, and more.
5. Enjoy the Fall Scenery
The fall season is such a sight to see! The trees transform into beautiful colors, crunchy leaves scatter the sidewalk, the sky is blue, and the air is fresh. On top of that, the weather is just right – not too hot like the summer, but not freezing cold like the winter. It's the perfect time for seniors to take a quick stroll outside, sit down by the porch, or even hang out in the backyard, depending on their mobility.
But, don't forget to bundle up when going outside to enjoy nature. Plus, choose an activity that is safest for the physical abilities of your senior.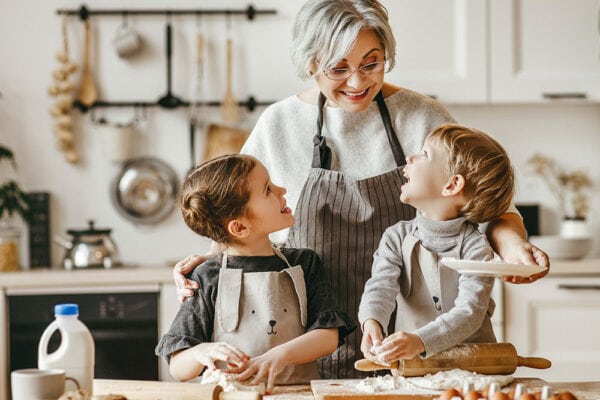 6. Have a Bonding Session With the Grandkids
Having a bonding session with the grandkids is a great way to spend time, especially when seniors don't get to see them as much. Anyone can do it quickly, just have the kids over or accompany them!
Typically, children visit the pumpkin patch or go apple picking. If you're able to, join them and visit the orchard! You get to have fun with the kids, enjoy the outdoors, and get some exercise. Plus, some orchards offer activities that are appropriate for all ages. Seniors don't even have to participate. They can just watch over their grandkids and talk to them as they carve pumpkins, for example.
And, after you're done, you can grab a quick snack before you head home! The bonding session can even be taken indoors with a simple activity, such as pumpkin painting. The kids can even help out with baking!
7. Get Some Indoor Exercise and Meditation
While the elderly may not be as physically capable as when they were younger, they still need some exercise. Some exercises are suitable and beneficial to a senior's wellness, such as yoga and tai chi. The former has many health benefits, and the latter is a slow-movement exercise that helps improve balance!
But if they can't do that, try meditation or some mindfulness activities instead. Meditation helps calm and relax the mind and is a great tool to help against depression. Moreover, meditation helps slow down cognitive decline.
Enjoy the Fall Season
These 7 activities are a great start to get you busy for autumn. We're sure every senior will have a blast doing them! When you're running out of ideas, just go back to this article. Fall is a fantastic season with tons of activities for everyone! So, get that cozy blanket and a hot cup of pumpkin spice latte, and soak in all the fall goodness.