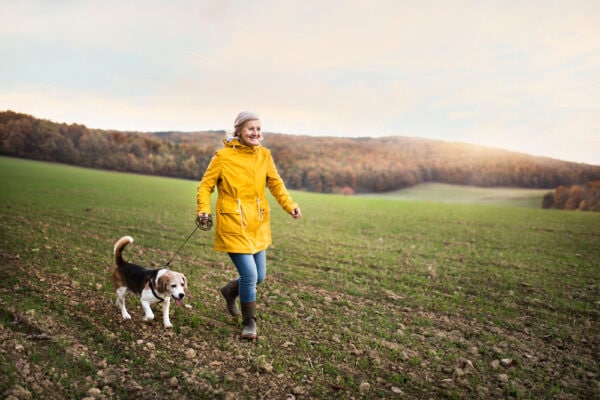 If you feel like you lost the zest and excitement in your daily life, then perhaps it's time to reinvent yourself and explore more hobbies and activities. It's common for seniors to feel like their once busy and active lifestyle has simmered down into a rut.
The good news is that you can get back into that active routine by looking into different hobbies that will keep your mind sharp and body vibrant.
Keeping seniors busy and productive with a myriad of healthy and enjoyable activities has multiple benefits such as the following:
Stimulate the brain.

Engaging in varied, stimulating activities like sports or reading books can help enhance your cognitive abilities and creativity at any age. This is especially helpful for seniors who may have memory lapses and need to re-engage their mental facets.


Build and nurture relationships.

Senior life can be lonely – but it shouldn't be. There's no reason to keep to yourself when you can go outdoors and share some laughter or even engage in social media with family and friends. In addition, seniors who participate in group activities like walking with friends or in volunteer groups are happier because they can create new friendships and nurture existing ones.

Improve mental and emotional health.

A lot of seniors feel lonely, anxious, and stressed because they could be suffering from health conditions or living alone. It's hard to adjust when your task-filled day suddenly feels like a blur and you have no plans at all. Engaging in diverse hobbies and activities that allow you to tap on your talents or skills can help you beat boredom and dispel signs of depression because it gives you a sense of purpose.
Your senior years are dubbed to be your golden years – and not a single millisecond should go to waste. 
Playtime and engaging with other people or simply doing activities you love helps you restore that vitality and confidence you once lost. Here are a couple of hobbies that will keep seniors active and re-energized every day.
1.) Pet Therapy
Taking care of another soul or a pet helps make seniors feel needed. Relationships with pets are reciprocal, and it gives seniors that sense of security and belongingness. 
In fact, seniors and their pets have that special bond that gives them a sense of purpose. So if your senior is a pet lover, then this would be a great activity for them. 
Being responsible for a pet helps keep your seniors mentally and physically active. In addition, they have a reason to get out of bed because they have to feed their pet dog, cat, bird, or fish.
2.) Gardening
Seniors who enjoy gardening or being around plants will undoubtedly enjoy this activity. It's a green way to stay active even in your twilight years. 
You get to be out and soak in the sun and enjoy the fresh air and the view while taking care of your flowering plants, vegetables, fruits, or herbs. It's a great activity to keep you active while improving your mood, reducing blood pressure levels, and alleviating stress.
3.) Spa or Self-Care
You can age gracefully by pampering yourself. Indulging in spa or skin treatments helps you relax and take care of your body, especially because your skin can get extremely dry or dull with age. The goal here is beyond aesthetics and to look and feel good.  
4.) Wii Sports
If your seniors used to be active in sports or showed interest in gaming, you can introduce them to Wii Sports, which is very fun and interactive. 
It's like having a total body workout while playing. With Wii Sports, you can play multiple games like golf, basketball, tennis, and bowling while moving your body without pressing any button.
5.) Yoga
You can engage in yoga meditation at any age and most especially in your senior years. The breathing exercises and pauses can definitely help relieve stress and muscle tension while promoting balance and flexibility.
It's a low-impact exercise that can benefit seniors who are looking to stay active. You can do this at home with the help of an instructor, or you can enroll in a yoga class, so you will know what yoga style fits you.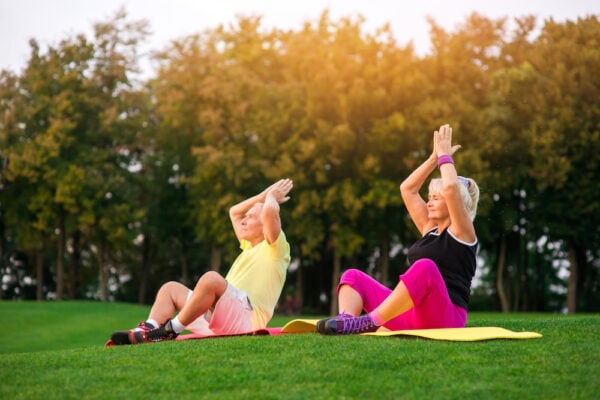 6.) Walking
Walking is very simple, and you can integrate this activity with different outdoor activities. It reconnects you with nature and with other people too. 
Walking solo or with a buddy remains a favorite hobby for many seniors looking for a relaxing and enjoyable activity. However, walking with a buddy or a group is recommended because this will also help keep you safe outdoors.
7.) Photography
If you're fond of taking pictures of different subjects like nature or people or you love to travel, then photography is a great hobby to spice up your daily routine. Getting out of your comfort zone, like learning a new skill, helps seniors become more active. 
Seniors love recollecting memories, and taking photos encourages them to explore and interact with people or different subjects. Learning digital photography also helps improve memory and other cognitive skills.
8.) Be Active on Social Media
Seniors today are loving technology and social media. 
Apart from being active in social media, seniors can also listen to podcasts and watch webinars or YouTube videos that can significantly enhance socialization and also help relieve stress and be a platform for learning. 
Best of all, engaging in social media is free, and this can give seniors inspiration, engagement, or a form of entertainment.
Some seniors feel that they could be missing out on today's active and technologically driven lifestyle. Well, nobody should feel left out, especially when you get old and gray. 
The good news is that seniors can still be active and have the best time of their life by engaging in different activities that promote wellness, thrill, and pure enjoyment. Learning is a lifelong process, and nobody is too old to learn a new skill and have the best time spent in their golden years.