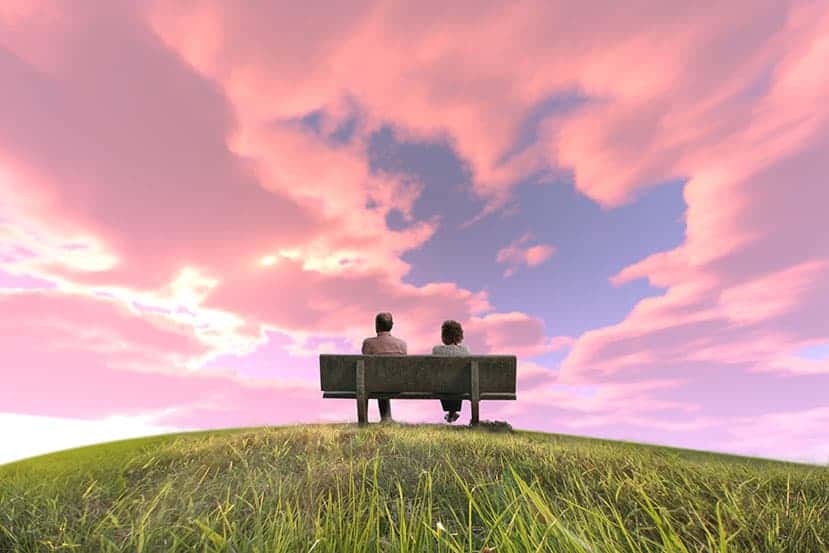 Call it the Power of Awe! Research in 2020 suggested that consciously turning one's attention to something "bigger than oneself" cultivates a sense of awe. This in turn tends to boost positive, prosocial emotions and reduce stress.
The eight-week study led by first author Virginia Sturm at UCSF's Memory and Aging Center and the Global Brain Health Institute found the impact of what we call "awe" on seniors.
The study prompted older adults to seek awe before taking a 15-minute walk outside. Those participants in the study reported more positive emotions and less distress in their daily lives than a control group who walked the same distance and time but weren't encouraged to look outward for awe-inspiring moments.
What is Awe?
Awe is defined as an overwhelming feeling of reverence, admiration, fear, etc., produced by that which is grand, sublime, extremely powerful, or the like.
In the study, Sturm and her team noted, "Even brief experiences of awe yield a host of benefits, including an expanded sense of time and enhanced feelings of generosity, well-being and humility."
Why does it matter to seniors?
According to the CDC, it is estimated that 20% of people age 55 or older experience some type of mental health concern. The most common conditions are anxiety, severe cognitive and mood disorders such as depression or bipolar disorder.
Seniors may be limited to access to experiences that provide them a sense of the world beyond themselves. In such instances, it is more common to encounter the above-mentioned negative experiences.
How do you put a little awe into your life?
At IntegraCare our senior living communities provide residents many opportunities to view the bigger picture, look outside of themselves, and perhaps find a little awe on a daily basis.
Our communities have regularly scheduled exercise classes and all have opportunities to enjoy the outdoors daily.
Awe usually may be found among good company, and IntegraCare provides residents a great opportunity to meet new people and establish friendships and bonds that mean so much.
Our residents regularly enjoy happy hour with live entertainment. They visit museums or participate in shopping excursions. Volunteerism is encouraged and our residents have helped raise awareness and funds for charity.
Caring for a pet can bring about a special kind of awe. Many communities have their own pet, usually a dog, and a few communities feature aviaries for bird watchers.
How about picking up a hobby? Or, play BINGO. Movie nights are the norm in our communities. Awe might be found on the big screen.
In fact, Awe is present throughout our IntegraCare communities. These awe-inspiring experiences support improved overall health!