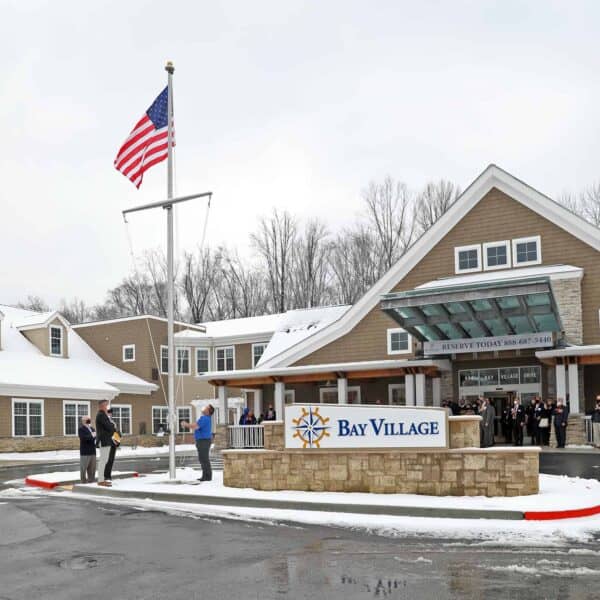 Wexford, Pennsylvania-based IntegraCare Corporation, owner-operator of thirteen senior care communities in the eastern United States announces the grand opening of Bay Village Assisted Living & Memory Care in Annapolis, Maryland.
The grand opening reception and ribbon cutting took place today and included Annapolis Mayor Gavin Buckley along with IntegraCare executives and other local dignitaries at the community property located at 979 Bay Village Drive in Annapolis.
The ceremony opened with the National Anthem, Sung by Julie Cymek, as the flags of the United States, Maryland, and Bay Village were all raised for the first time on the campus.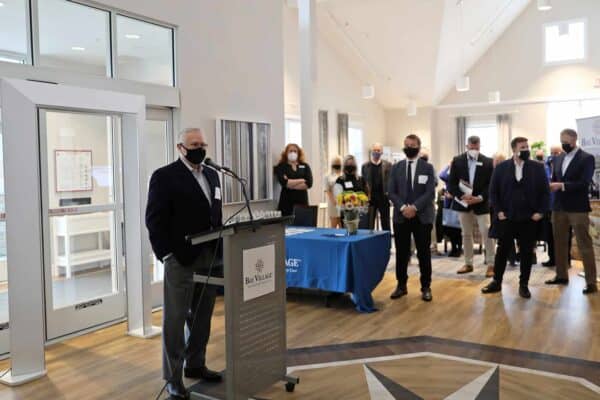 Remarks opened with important notes by Rick Irwin, Chairman and Co-Founder of Integracare.  Rick urged the importance of gratitude in the process of caring for seniors, "We honor our firemen, our police, our military, and they're due that honor.  But we only ever hear about the negative things that happen in senior care.  That ignores the thousands of people who, every day, with patience and kindness, are giving care to our elderly family members, and they're deserving of that honor and gratitude as well."
Larry Rouvelas, CEO of IntegraCare, echoed Rick's sentiments and shared the importance of community for the human experience.  "Annapolis is a very special place.  It's much more than the sum of its rooftops, it's a place where people gather and come to life.  In a similar way, that's what we work to create in our communities.  It's a much more natural way of life to live among one's friends and neighbors.  Life is much better together and we're eager to echo the Annapolitan sense of community here for our residents."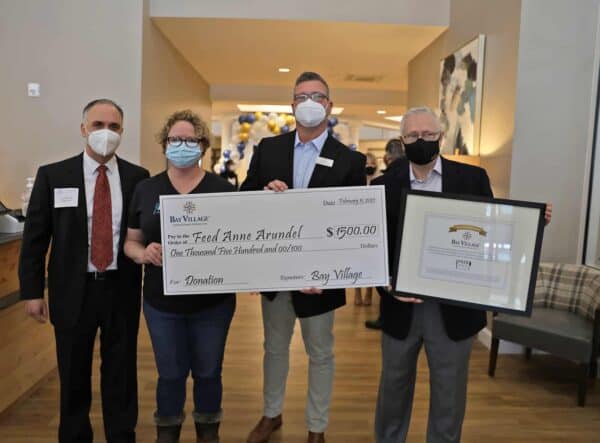 Before closing the ceremony, a donation of $1,500 was made to Feed Anne Arundel to commemorate the day.  Founder, Monica Alvarado, was on hand to accept the donation and expressed her thanks.
The new senior care community features 88-apartments including 16 apartments in a memory care neighborhood ideally located within Annapolis city limits on Bay Ridge Road.  The community provides 24-hour assistance for its residents with multiple dining venues including a bistro with a gas-fired brick oven, art studio, theater, expansive outdoor spaces, a senior-specific fitness center, and much more!
Additionally, Bay Village is a LEED Gold Building and overlooks three acres of forest conservation on its six-acre lot and will far exceed the City's 50% canopy rule with dramatic views and walking trails.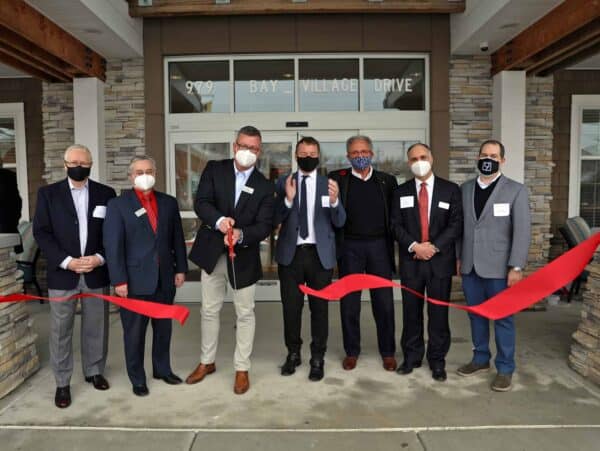 "Bay Village is a dream opportunity for me as a lifetime Annapolis resident and health care provider," said John Degen, Executive Operations Officer.  "I look forward to providing our residents with the highest quality of care in our new state-of-the-art community."
Numerous safety and convenience measures are in place for senior residents including smart locks, pocket doors, secure Memory Care neighborhood, as well as heightened Covid-19 safety protocols such as a cleanse portal upon entry, STAT air purification units, and the Accu-Shield comprehensive screening tool.
For more information, please contact Beth Garrard, Digitial Media Manager at 724-940-5544