Jane Barton taught elementary school; husband had impact on Easton YMCA
EASTON, Maryland – Education has played a significant part of Jane Barton's life. All 101 years.
Barton taught at the St. Michael's Elementary School in Talbot County. She turned 101 on Dec. 1, a milestone recognized at Candle Light Cove senior living community.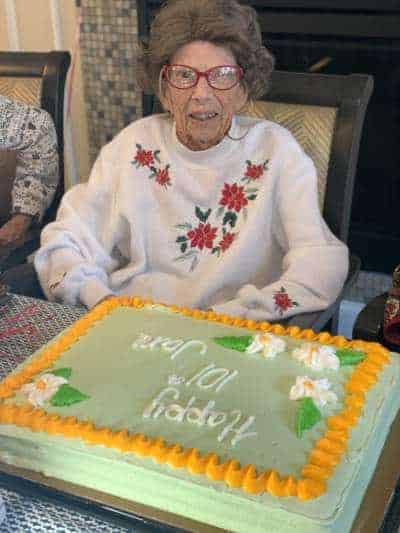 "Mrs. Barton is quite an amazing lady," said Tami Weber, Community Relations Director at Candle Light Cove. "She moved into our community when she was 100 years old. She still is very independent. In fact, she is leading a knitting class this month."
The birthday celebration brought together family members, friends, educators and dignitaries to Candle Light Cove in Easton.
"Mrs. Barton is so kind and humble. She didn't want a big fuss for her birthday, but we could not let such a milestone go by unnoticed," Weber said. "Mrs. Barton's ties to the Talbot County community run deep – from her role as an educator to the mission she and her husband took hold of to start the YMCA of Talbot County so many years ago."
"Jane was playing volleyball and tennis until just a few years ago, and is now a vibrant part of our Candle Light Cove family, participating in daily activities and teaching knitting classes along with other residents," she added. "We are blessed that Mrs. Barton has allowed us to be a part of her story.
Maryland State Senator Adelaide Eckardt attended the Dec. 3 gathering. So did Easton Mayor Bob Willey and Maryland State Delegate Johnny Mautz.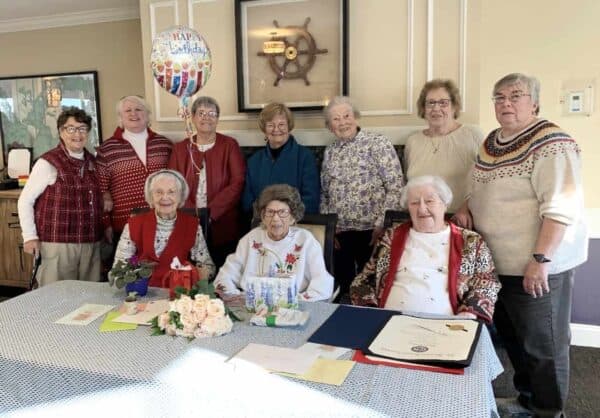 YMCA Executive Director Derek White was present. Jane's late husband Ken was a former executive director at the Easton YMCA from 1959 to 1985 and was affectionately known as "Mr. YMCA." The couple had been married 71 years until his death at age 95 in 2016.
Members of the Delta Kappa Alpha Retired Teachers Association – Talbot County Chapter attended. Members of St. Mark's United Methodist Church in Easton joined in the celebration alongside residents and family members at Candle Light Cove.
"We had quite a turnout for a very special resident," Weber said. "It was great to see so many state and local dignitaries, lots of family and friends and people from Talbot County's educational sector."
For more information, contact Tami Weber, Community Relations Director, Candle Light Cove, at tweber@integracare.com or 410.770.9707.