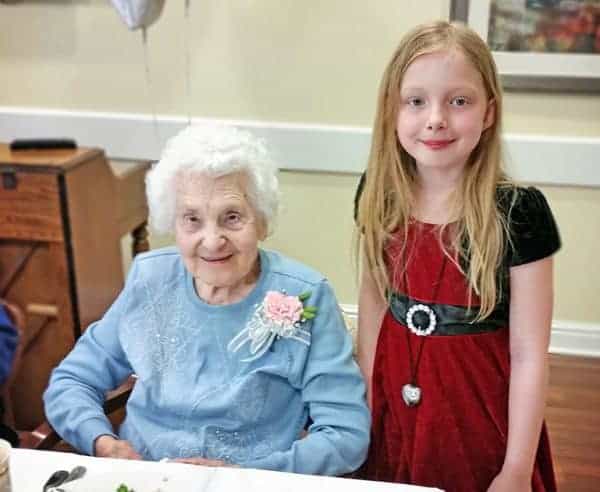 Ethel Deardorff recently celebrated her 100th birthday at Colonial Courtyard at Clearfield senior living community.
Deardorff, a native of Clearfield County who grew up in Sanborn, was born on April 26, 1917. Members of her family joined residents and team members at Colonial Courtyard at Clearfield in recognizing Deardorff's milestone. The new centenarian received a certificate from a staff member from the office of state Rep. Tommy Sankey (R-Clearfield/Cambria).
"Ethel turned 100 years young on April 26 and we joined her family in a nice celebration for her in our activity area," said Sandy English, Director of Sales and Marketing at Colonial Courtyard at Clearfield. "We provided lunch, while a family member cooked homemade apple pie for desert. These seemingly small acts of kindness truly contributed to a special day for a special woman on her 100th birthday."
Deardorff has resided at Colonial Courtyard at Clearfield since April 2016. She retired in 1982 after a career as a secretary at Westinghouse Corp. and Baltimore Contractors. Ethel and her late husband John Deardorff were married from 1953 until his death 1976.