Senior living community holds Christmas celebration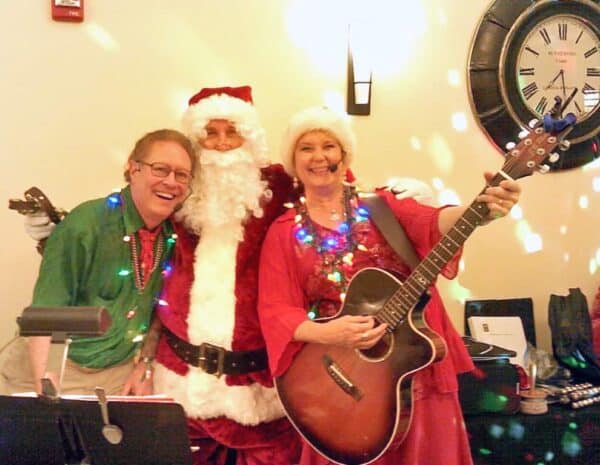 CLEARFIELD, Pa. – Santa Claus made an early stop in the region.
The man in the red suit with the long white beard recently visited Colonial Courtyard at Clearfield as part of a Christmas gathering at the senior living community.
"We had a wonderful Christmas celebration with our residents, their families and our team," said Sandy English, Director of Sales and Marketing at Colonial Courtyard at Clearfield. "Our residents showed that no matter their age, they are still young at heart. Everyone was excited to see Santa Claus, who even shared in a few dances with our residents."
Local musicians Dan and Galla provided the entertainment. Dan and Galla played multiple instruments and performed a variety of songs, including holiday favorites.
Appetizers and beverages were served by the senior living community's dining services. Residents and Colonial Courtyard at Clearfield team members listened to the holiday music and shared in a special bond.
"Holiday celebrations and traditions are a huge part of what we do here at Colonial Courtyard," English said. "No matter what your age, this time of year is special for 'Kids from 1 to 92' and beyond."
For more information, contact Sandy English, Director of Sales and Marketing, Colonial Courtyard at Clearfield, at senglish@integracare.com or 814.765.2246.