Covid-19 has not left headlines since it struck, but it seems it's back in the news more.  This is due in part to the diagnosis and subsequent recovery of our President, and some of the regions our communities are in returning to elevated risk levels with state-mandated precautions.  Here's where we are with our precautions and plans.
How Is Testing Going?
Our weekly testing continues across all three states, PA, MD, and VA and we are grateful to report that we remain covid-free.  The protocols, screening, effective use of PPE and excellent leadership of our teams are keeping the virus out.  We appreciate your cooperation with our protocols and the support of our team.  Together, we're making it happen!
What About Opening Updates?
Outdoor visitation continues.  Dining, beauty/ barber, and numerous engagement experiences are occurring daily in each community.  Our residents, your loved ones, are connecting and enjoying each other.  While we continue to craft our opening plans, we are awaiting state feedback.  You have probably heard on the news or read that covid-19 is on the rise again.  We are in the midst of the third surge going into the holiday season.  This necessitates that we evaluate all processes already operational to discern what modifications may be necessary.  We also are receiving state-specific regulatory updates that will likely require changes to restrictions to safeguard our residents.  We remain vigilant and will continue to communicate those changes when they occur.

How are our Teams and our Staffing?
It is heartening that many of our residents and their families are concerned about our hardworking Team.  Our Team, the essential workers, and Covid warriors continue to demonstrate their care and commitment to our residents at exceptional levels. They are the real heroes of the pandemic, and we continue to work to honor their efforts and illustrate our gratitude to them.
At IntegraCare, October is Team Member Recognition Month at all communities.  Each community hosts a recognition event to honor their team members who go above and beyond, who have achieved remarkable service tenure, special achievements, attendance, and teamwork.  Like the video above, featuring the recognition event at Colonial Courtyard at Clearfield.
Our Executive Operations Officers will be sending a special video message via email to all responsible parties of our residents highlighting their team members with significant achievements, so you can share in the celebration and reinforce the sentiment.  Our team members love hearing from our family members and your validations go a long way in bolstering on a tough day.
Success in the Statistics
As of the end of September, we have held a 93% Team Member Retention rate across our communities.  This means that 93% of our Team has remained the same, providing consistent and reliable care to our Residents.  Since the onset of Covid-19, we have hired an additional 250 team members across all our communities.  These new team members are engaged in all departments, and it has been a joy getting to know them in our new virtual orientations.  We are focused on their training and engagement and feel fortunate to attract mission-minded top talent who share our core values.  Please know that staffing levels and staff morale are both priorities of IntegraCare, every day.
Please stay safe and continue to practice social distancing, wearing your mask and Hand sanitizing.  Also, please exercise caution in public and group settings.  We are in this together and each effort moves us forward!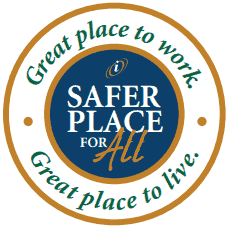 We are a great place to live, a great place to work, and a safer place for all.
For more information, please contact your Executive Operations Officer at your community.  Stay Healthy!