COVID-19 Testing Update

In Pennsylvania, we continue to test a 20% random sample of our team members each week in areas that are under 5% infection rate.  For areas that are above that threshold, 100% testing is conducted weekly.  We are COVID-free in 6 of our nine PA communities.  We have one COVID-19 positive asymptomatic resident in our Chambersburg community, and one asymptomatic Team Member in our Tyrone community.  Both are doing well in quarantine and we anticipate them to both be isolated cases.
We are unfortunately experiencing a spike in Covid cases in our Bedford community where 27 residents and 8 team members are currently positive for Covid-19.  Of those cases, only 3 Residents and 3 Team Members are symptomatic, and the resident who first tested positive is now considered recovered.  Our Bedford community is in regular contact with its medical director and the state epidemiologist for guidance. It is also in contact with families of residents to update them on the situation.  We will keep our residents, their families and our team informed as we make progress.

In Maryland, we remain Covid-free at our Easton community and are training and preparing the teams at our newest communities in Annapolis and Queenstown ahead of their openings early next year.

In Virginia, we are completing our 20% random sample COVID testing of our team members each week testing and are presently COVID-free.
What's Next?
In the coming days this week, we are preparing to share information regarding the Thanksgiving holiday.  Perhaps above all others, Thanksgiving is a time to gather and share why we are grateful, but gathering comes with many complications that we must prepare for.    We look forward to sharing those plans with you and appreciate your patience as we concentrate our efforts supporting our Bedford team in their time of need.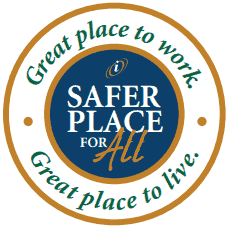 For more information, please contact your Executive Operations Officer at your community.  Stay Healthy!