Covered this week:
Incidence Rates
Covid-19 Status in Each Community
Vaccine News
Due to recent alarming surges, restrictions have been reintroduced in Pennsylvania, Maryland, and Virginia.  Among them are "stay at home" requests with "essential only" outside visits.  There are also bans on indoor dining and alcohol consumption, and increased restrictions on gathering.  The call to action is to quarantine and stay home for the Christmas holiday with members of your household only.  Clearly, this affects our plans, even in our covid-free communities.
New PA Order |  New MD Order  |  New VA Order
Once again, we respectfully urge you not to take your loved one out of the community for the holidays.  It will help us keep it safer for everyone.  We are readying our plans for engagement and dining for our residents for Christmas.  Although what we can do is not the same as a family holiday with you, we will do our very best to make it warm, memorable, comforting and with each resident feeling loved and special as part of our family.  We are preparing special gifts for each resident in each community and our teams are really excited about surprises planned for our residents.
What are the Incidence Rates in Our Markets?
Incidence rates are rising in each county of our communities as predicted due to behavior during the Thanksgiving holiday. Despite our best practices and protocols, we too have new cases of covid-19 in our communities among team members, residents, or both.  Please refer to the data below for further detail on where your loved one resides.
We are pleased to share that Colonial Courtyard at Bedford has transitioned to our Clear (Green) phase and is covid free. The battle with the virus here was dedicated, focused, and relentless since early November.  We wish to express our sympathy and prayer to families who lost love ones to covid. Your support of the onsite team, true heroes, is humbling and a testament to the human spirit. Thank you!  The community will resume all standard operations, though our hearts are heavy.   We will be communicating all of our holiday plans with you over the next week.
Our community executive operations officers are sending out voicemail updates to keep you apprised of situations within the community of your loved one.  We are dedicated to keeping you informed as timely as possible.  If you haven't had the opportunity to listen to them yet, i urge you to do so.  When we have positive cases, numerous changes take place within the community.  The messages are prepared to provide you with an understanding of what is happening that you cannot see.
Positivity Rates By County
Below are the current Positivity/Incidence rates in the regions where our communities exist.  As a reminder, the Positivity Rate is the percentage of all coronavirus tests performed that are actually positive, or: (positive tests)/(total tests) x 100%.
The threshold for concern in incidence rates is at or above 5%.
| | | | |
| --- | --- | --- | --- |
| State | County | Town of ICC Community | Positivity Rate (12/11/20) |
| PA | Allegheny | Pittsburgh | 13.5% |
| PA | Bedford | Bedford | 33.0% |
| PA | Blair | Tyrone | 19.2% |
| PA | Butler | Butler | 12.1% |
| PA | Clearfield | Clearfield | 14.5% |
| PA | Cumberland | Camp Hill |  15.4% |
| PA | Franklin | Chambersburg | 22.6% |
| PA | Lancaster | Lancaster | 16.3% |
| PA | Westmoreland | Greensburg | 18.7% |
| MD | Talbot | Easton | 7.8% |
| MD | Queen Anne's | Queenstown | 9.0% |
| MD | Anne Arundel | Annapolis | 8.7% |
| VA | Fairfax | Reston | 14.7% |
What About the Covid Vaccine?
We are registered with the federal covid vaccine program.  The CDC has recommended that team members and residents in long-term care receive the vaccine first.  We are heartened by that action.
Additional details about the vaccine distribution timing should arrive this week and we will communicate promptly.  We are working on this every day with great urgency. Our state associations have been instrumental in advocating for seniors in our industry.
What is the Covid Status at Our Communities?
Covid Clear Communities
The following communities remain Covid-19 free as of 11:00AM 12/11
The Pines of Mount Lebanon, Pittsburgh PA

Allegheny County has issued a stay-at-home order which will affect visit protocols.  Please contact your EOO for further details.

Hunters Woods at Trails Edge, Reston VA

VA Department of Health has mandated that no indoor visits be allowed.  Residents are enjoying distanced dining.  The Rusty Wrench Garage bar is open for outside distanced events.
Covid Paused Communities
These communities are in transition.  They either have at least one Covid positive test result or are testing to verify that they have successfully cleared covid.
Colonial Courtyard at Bedford

0 Resident and 0 Team Members Positive
39 Residents have recovered from Covid
17 Residents have passed away
Presently covid free & optimistic
Testing on-going
Thrilled to welcome residents to small group socials and fun again!

Magnolias of Chambersburg

1 Resident and 0 Team Members Positive
13 Residents have recovered
2 Residents have passed away
Anticipate the final resident to recover
Testing is on-going
Thrilled to be back to small group socials with masks!

Magnolias of Lancaster

0 Residents, 0 Team Member Positive
No new positive results for 2 weeks
Isolated team member recovered
Remain in paused status until another round of testing can re-confirm we care covid free

The Woods at Cedar Run

0 Resident and 2 Team Members Positive
1 Resident has passed away
Testing of Team and Residents continues
Distanced dining and distanced small group activities are in effect
Visits to be scheduled with the community

Newhaven Court at Lindwood

0 Resident and 0 Team Members Positive
Presently covid free & optimistic
Testing again confirm we are covid free before a change in status to Clear
Virtual visits encouraged

Candle Light Cove

0 Resident and 0 Team Members Positive
Presently covid free & optimistic
MD state regs have suspended all visits within the community
Testing per MD mandates is underway
Distanced dining and distanced small group activities are in effect
Virtual visits encouraged
Covid Secured Communities
These communities have a substantial number of Covid positive test results.  Protocols have changed with full isolation zones to contain the spread of the virus.
Colonial Courtyard at Clearfield

5 Resident and 1 Team Members Positive
County has an exceptionally fast rise in positivity rate – Team is on alert
All dining is enjoyed in resident apartments
Activities are done on a one-on-one basis
Visits can occur at resident windows
Testing is bi-weekly and on-going

Newhaven Court at Clearview

1 Resident and 4 Team Members Positive
Positive team members are no longer in the community and quarantined at home
Positivity rates in the county are showing as team members test positive or report a possible exposure
Dining delivered to apartments and one-to-one activities are being conducted within resident apartments to prevent this positive case from becoming an outbreak
Virtual visits encouraged

Colonial Courtyard at Tyrone

1 Resident and 1 Team Members Positive
County has an exceptionally fast rise in positivity rate – Team is on alert
Virtual visits encouraged
It has been nine long months and we are deeply grateful to all of you for your encouragement, trust, patience, and support of our onsite teams.  It means more than you will ever know.  We are in this together!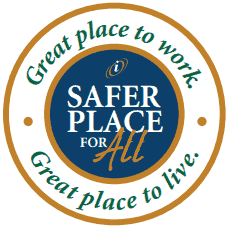 For more information, please contact your Executive Operations Officer at your community.  Stay Healthy!