As we close the week of May 18th, we are pleased to share that we have zero cases of COVID‐19 across all three states (PA, MD & VA) among our residents and team members.
Our onsite leaders and front‐line Heroes are doing a remarkable job keeping the virus out. Although the visitation restrictions make things emotionally difficult, you are ALL helping us win this battle by supporting our decision and direction. IntegraCare communities continue to be a #SafePlaceToWork & a #SafePlaceToLive.
On Tuesday, May 19th, the PA Dept. of Health publicly reported facility‐specific COVID‐19 for nursing homes, personal care homes, assisted living providers, and other providers. This data, made public, was grossly inaccurate and has created panic, anger, and broken trust among family members and community team members in PA. The Pennsylvania Healthcare Association acted quickly and spoke with the Department of Health and the Governor's Office. – and both have admitted that the data is absolutely incorrect. PHCA has demanded that the data be taken
down from public view until accurate, verifiable data can be posted.
We want to assure you that transparency is of the utmost importance at IntegraCare and our Communities. We will be truthful with you and we will share our COVID‐19 results with you as we have been doing. If there is anything we can address now, please do not hesitate to reach out. Your trust and confidence in us matter.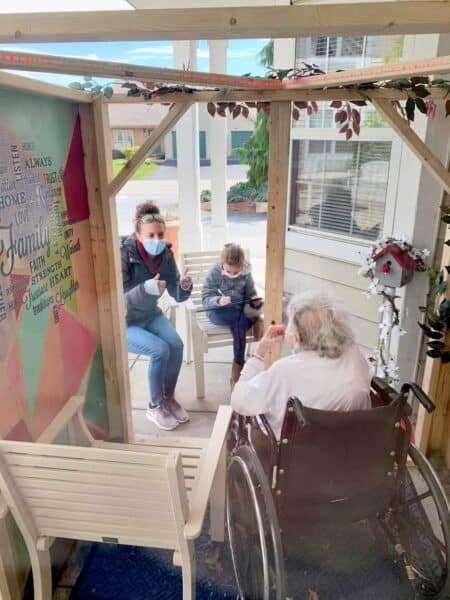 Finally, I was very gratified to see so many families take advantage of our Conversation Stations at each of our communities these past two weeks. I couldn't help but smile from ear to ear as I watched videos and looked at pictures of families visiting with residents, outside in the fresh air, protected by a cozy and safe Conversation Station. I do need to respectfully request that if you
desire to visit your family member at the Conversation Station at your community, please call and make an appointment in advance. We have had a bit of disruption where families did not call in advance, and there are important steps we need to take to ensure everyone's safety for each visit. As you can imagine, we are working to keep staff assignments and routines stable to avoid excess
movement across the community for infection control purposes. Also, we desire to have your Resident dressed well for the weather and ready to see you! That also takes some time and planning. Overall, we love having this amenity available, prefaced by our #1 goal of a Safe
place to live and a Safe place to work.
Thank you all for your support of our efforts or your interest in living or working in our communities. Have a safe and enjoyable Memorial Day Weekend.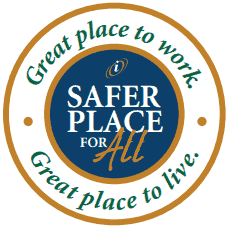 We are a great place to live.  We are a great place to work.  We are a safer place for all.
For more information, please contact your Executive Operations Officer at your community.  Stay Healthy!