As of  May 29th, 2020, we are COVID-free among our residents and team members in 11 communities in Pennsylvania and Maryland.  We do have two positive COVID-19 cases at our Virginia community, one resident and one contract worker.  The contract employee has not been in the community since May 18th and is recovering at home.  The resident is recovering in isolation at this time and the prognosis is good.  All infection control, systems, and protocols are in place.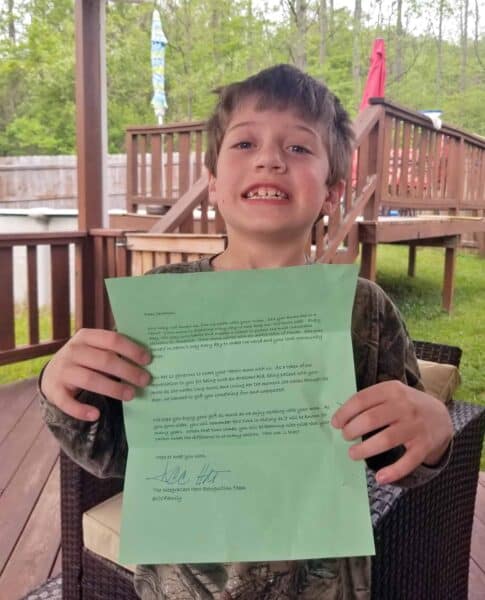 We're taking a moment this to consider how difficult it really is to be an essential worker – a true hero during these most difficult times.  Please step back a moment and think about what life must be like for their spouses, significant others, and children as they bravely serve our seniors. We find it momentous.
Children are struggling as much, if not more in these confusing times.  Some have parents who may have lost their job or been laid off, school is online and they are missing their friends, events, sports, and all of the fun of being a kid!
While we can't help every child in the world, we do know how important the children of our Team Members are.
We desire to have the kids of our Team Members know how strong their essential worker parents are.  We want them to look back on these times in future years and be proud of their roots.  As such, we sent each of them a thank you letter and gift for their understanding and sacrifice of a mom or dad having to work extra to support our teams and our residents.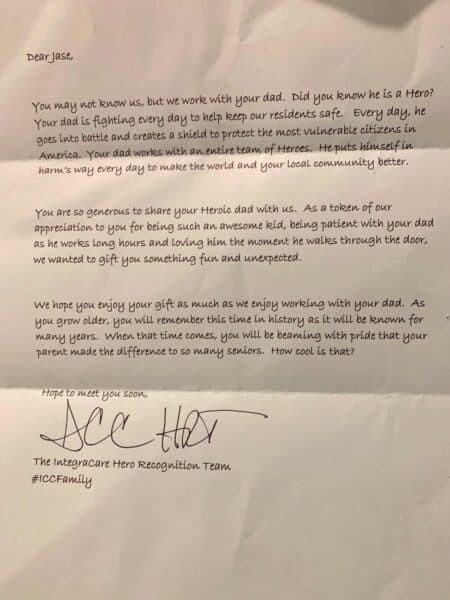 Integracare's engagement leader, Butch Cassiday, together with his 0wn children wrote letters, created backpacks filled with fun age-appropriate games and toys, snacks, interesting gadgets, and gift cards, and mailed them to the 349 children of our team members.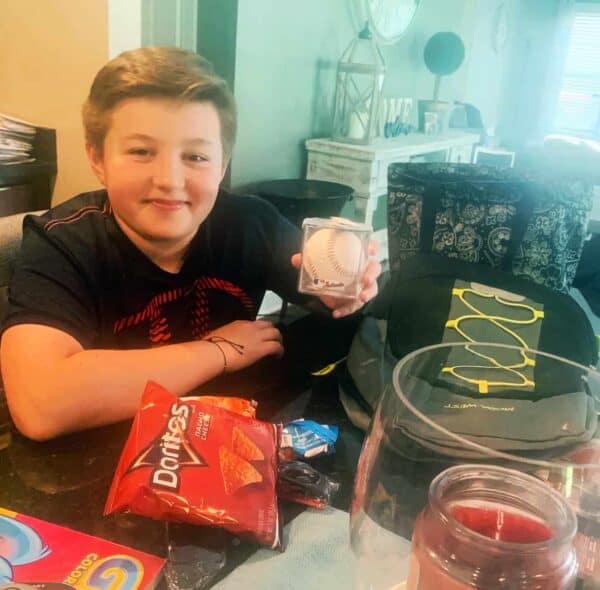 This is one of many things we are doing to demonstrate our gratitude to our team members for their contributions and for choosing this noble occupation.
Were not only a team, we're a family.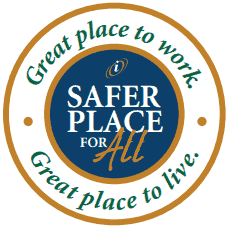 We are a great place to live.  We are a great place to work.  We are a safer place for all.
For more information, please contact your Executive Operations Officer at your community.  Stay Healthy!