As of today, we continue to be COVID-free among our Residents and Team Members in 11 communities in Pennsylvania and Maryland.  We do, however, have four positive COVID-19 cases at our Virginia community.  Two are Residents (husband & wife) and two are Team Members. The positive cases have been traced to a contract employee who has not been in the community since May 18th.  Also, I am deeply saddened to report that last week a resident passed away with COVID-19 in our Virginia community. She was a delightful person and well-liked by her neighbors and our team members.  We will certainly miss her and the ways she brightened the community.
As you can surely imagine,  we continue to have safety top-of-mind and all our leadership actions are motivated by this to keep our heroes, our Teams, and our Residents safe as time marches on.
Additionally important in ensuring safety are communication, transparency, and understanding of vulnerability.  Living these values is helping us all to learn faster and to implement processes and protocols for COVID-19 more efficiently.
Our organization has the benefit of scale, where we are large enough to pool resources and ideas, but not so large that we aren't in touch regularly with our Teams in the field.
Our Teams are giving us feedback and suggestions on our safety practices in realtime, and that is facilitating a nimble transition to the needed changes. When Team Members and community leaders can collaborate in a way that we are one team, a transparent and cohesive family, great, safe things can be accomplished.  Transparency is safe.  The whole is greater than the sum of the parts.  Senior living is safe.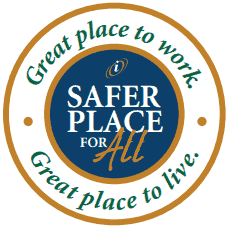 We are a great place to live.  We are a great place to work.  We are a safer place for all.
For more information, please contact your Executive Operations Officer at your community.  Stay Healthy!