As of today, we are COVID-free among all of our Residents and Team Members in all 12 of our communities across our footprint in Pennsylvania, Maryland and Virginia.  We are particularly grateful for this result, given that all three states are currently still in a state of emergency for COVID-19.  We are humbled by the excellent work of our Teams and the follow-through of our families and loved ones with regards to our visiting restrictions.
We know that visiting loved ones is so important.  Socializing and feeling loved and connected is paramount to the Senior Living experience.  At the same time, we know that our visitation protocols are working.  We firmly believe that these actions are the pivotal element in keeping our Residents and Team Members safe from COVID-19.
As much as we desire to lift restrictions on visits from Family and Loved Ones, we continue to focus on the safety of our Team and Residents. We listen to the news and read all of the same stories about the resurgences of COVID-19 across parts of the country.  The common thread through these stories and the reason Visits are still currently restricted is because places, where proper distancing, mask-wearing, and other critical measures have been followed, are directly correlating with containment.  But containment is not a constant status and that's evident as trends of infection are rising again.   Industry-wide, it is believed that the current level of restrictions on senior living is the primary thing keeping Residents, the most vulnerable population, safe.  
While we are doing our best to maintain social activities safely within our communities, nothing replaces seeing family faces. We want desperately to return to family visits and socializing for our residents. If you think about it, living socially is what senior living is all about and we desire that for everyone.  That connection is the magic of Senior Living!  We live that and believe that and are working daily and fervently to operationalize a plan for this return as soon as our state regulators relax these restrictions safely.  But increases in the numbers of positive COVID cases are preventing the regulators from allowing us to do so, out of an abundance of caution.
To this end, we are compelled to urge the families and friends of our Residents to practice social distancing, use masks, frequently and thoroughly wash your hands, and monitor yourselves, and members of your household for symptoms of the virus.
Your ability to maintain your own safety at home will ensure that when you can visit, your loved ones in our communities will be safer.
Visitation is being planned and when initiated, it will be scheduled and outside, maintaining social/physical distancing all times. Visitors will be screened upon arrival and we expect additional limitations on the number of visitors, frequency of the visits, and the length of time for each visit.  We are in this together and we have an impactful role to ensure it goes smoothly.  We will share further information with you as it becomes available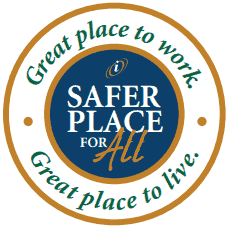 We are a great place to live.  We are a great place to work.  We are a safer place for all.
For more information, please contact your Executive Operations Officer at your community.  Stay Healthy!