We continue to be COVID-free among our residents and team members in Maryland and Virginia.  We are also COVID-free in eight of our Pennsylvania communities.  We have only one positive a-symptomatic resident case in our Greensburg community that was reported last week.  We are waiting on her test results and expect to have good news by Monday.  Meanwhile, she is resting in quarantine well.
Regarding steps towards opening for visitors. This week, the first step in the process, universal Covid-19 testing has been underway in Pennsylvania and Maryland.  We are proud of the urgency and tenacity exhibited by our onsite teams. Hundreds of tests were sent to the lab this week and we expect results to start coming in next week. In Virginia, we are waiting for regulatory feedback on our opening plan.
Our opening plan in all states must delineate how we intend to staff our "just in case neighborhoods" and our COVID-19 neighborhoods, in the event of a positive case.  These neighborhoods are designed to provide safe, dedicated staffing to residents who are quarantining either because they are new to our community, or because they had to leave for hospitalization where exposure may have occurred.  The dedicated staffing requirements protect all Residents, all existing Team Members and their Families.
To this end, we have a laser focus on Team Member recruitment and engagement across the entire organization.  We have weekly meetings and hiring objectives that are reviewed with robust collaboration and best practice sharing.
To better support these changing needs, we are pleased that since the end of April 2020, we have hired 119 new team members spanning all three states.
These are new team members eager to serve our residents and to help the team members you have grown to love and trust.  We are of the firm belief that our efforts to make our communities a Safer Place to Live and Work as well as our commitment to the respect, value, and engagement of our front-line team members bolstered our results here.
Part of our opening plans includes having enough personal protective equipment (PPE) to carry us forward and to allow for the possibility of positive cases, even though we will be doing everything in our power to mitigate that possibility.  We work diligently on PPE procurement and will continue to do so.  Our objective is always to make our communities a Safer Place For All, and especially safer than being home alone.
Clearly, there are many activities and moving pieces in place toward the end of loosening restrictions.  These times demand planning, intentional implementation, and communication.  We will continue to share our progress.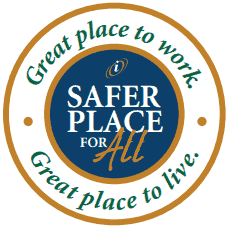 We are a great place to live.  We are a great place to work.  We are a safer place for all.
For more information, please contact your Executive Operations Officer at your community.  Stay Healthy!