We are cautiously happy to announce that we have received the requirements from our state licensing authorities in Pennsylvania and Maryland that specify the steps and actions required to begin the process of relaxing restrictions on family visits.  Virginia is now entering phase 3, and we anticipate similar guidance and requirements from them.
We are happy, of course, because our communities are places where families gather around their parents and grandparents.
We are cautious because it's like watching a high-wire act where the safety net was just removed!   As many of you are no doubt aware, many counties are backsliding with the number of positive cases, causing authorities to reinstate restrictions lifted prior.  We know that the virus spreads when people gather!
So what are we doing to keep our residents and team members safe as society reopens?
Our plans include isolating residents with the virus; additional staffing for their care; having masks and gowns sufficient for daily needs and in the event of an outbreak, plus the particulars for restoring communal dining, engagement, and facilitating visitation – safely. We do have plans for all of these things and we are confident in the execution plans of our onsite teams.
We have this confidence because our onsite teams have proven themselves capable so far: 10 of our 11 communities have kept COVID completely outside the door. The 11th had it creep in, but they snuffed it out to be COVID-free again. We are very proud of these teams.
The states have all clarified that the restrictions will be lifted in a multi-step process and like you, we are very eager.  Clearly, you are most interested in seeing your family member in our community and i do have additional details that were not available at the time of my message last week:
Visits must be scheduled ahead of time
Visits will be conducted outside only and because it will be limited to specified outdoor areas, availability may be limited.
visits will have time limits with one visit per resident per day. This is to help us ensure we can accommodate all our eager families.
Visits will be with no more than two visitors at a time and they must be from the same household.
upon arrival, you will be screened before your visit is allowed to begin. Screening questions will be asked, your vital signs will be taken, we'll ask that you sanitize your hands, wear your face mask and maintain the social distance of at least six feet for the entire visit.
We are required to sanitize and disinfect in between each visit, so adherence to the schedule will be imperative to ensure safety and allow all to visit as planned.
We will work hard to facilitate your visits and to communicate with you about when visits will start.  We hope that will be very soon, but that date is not this weekend, the 4th of July.
It is also important to note that the state has set very strict guidelines if we do have a new case of COVID-19. Due to resident vulnerability, a positive case will require us to return to restrictions, and restoration of visting will take not less than 14 days, possibly longer.
We believe that senior living is a safer choice than living alone at home or working in a place where infection control isn't job-one.   It has been these processes (our high wire safety net) that keep it a safer choice.  We appreciate your friendship, partnership and continued trust in us. We'll see you soon!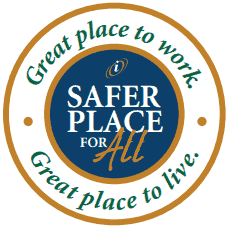 We are a great place to live.  We are a great place to work.  We are a safer place for all.
For more information, please contact your Executive Operations Officer at your community.  Stay Healthy!