Covid Testing Update
We've completed universal and weekly testing across Pennsylvania, Maryland, and Virginia, and we are pleased to share that we are COVID Free across all communities!  However, in our Greensburg, PA community, we are required to do one more round of universal testing to double-check the negative COVID results before we can open for outdoor visits.  That testing will be completed today and we expect results early next week.
Across all IntegraCare communities, we are currently COVID Free!
Click To Tweet
Outdoor Visiting
Keeping families connected is critical and we continue to work to enable as much connectivity as we can while protecting our Team and our Residents.  Please be advised that the moment COVID is detected in a community through our monitor-testing process, we must temporarily cease visiting at that community until a new baseline, free of COVID, can be achieved.  This is to arrest the spread as quickly as possible.  We appreciate your patience as we work through these stages.
Our outdoor visitation plans are now underway.  Here is the rundown for the week:
Outdoor visiting remains in place at the following communities:

Colonial Courtyard at Bedford
Colonial Courtyard at Clearfield
The Pines of Mt. Lebanon
The Woods at Cedar Run,
Magnolias of Lancaster
Hunters Woods at Trails Edge

Colonial Courtyard at Tyrone – visits commence the week of 9/7/2020
Newhaven Court at Clearview – visits commence 9/2/2020
Candle Light Cove – visits commence 9/14/2020
Magnolias of Chambersburg – visits commence 8/31/2020
Newhaven Court at Lindwood – visits paused due to positive cases and remain paused until we successfully complete our last round of universal testing
What's Next?
Our focus remains on enhancing and expanding visiting with families both outdoors, and also hopefully indoors soon.  Creating plans to enable residents to gather again for dining is also on our radar as mealtime is something we all look forward to sharing.  With each initiative, we are working within the framework of regulatory requirements and a prudent approach to keep our Residents and Team Members safe.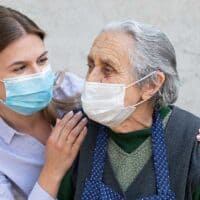 Next on our plan is working to keep our Residents and Team Members safe in the area of pandemic education.  We are now engaged in how to facilitate keeping our Residents and Team Members safe within the hybrid schooling model whereby our Team Members' children will be exposed to other children,  and also how to help our team members in cases where their children are limited to virtual learning, thereby impacting their ability to come to work.  The environment on these issues is dynamic and we are working to garner best practices and resources within our markets.
Adaptation is paramount at this time.  Change is the norm.  We are not seeking to reinvent the wheel but rather to adapt in a way that keeps us a safer place for all.  In the words of Thomas Edison, "Keep on the lookout for novel ideas that others have used successfully.  Your idea has to be original only in its adaptation to the problem you're working on."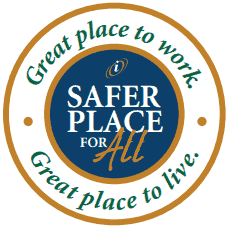 We are a great place to live.  We are a great place to work.  We are a safer place for all.
For more information, please contact your Executive Operations Officer at your community.  Stay Healthy!