This week, we're reviewing three important topics:
Universal Testing Update
Next Steps as Testing is completed with satisfactory results
What's Planned for the Future?
Testing Update

In Pennsylvania, last week we completed our universal testing and we shared that we were awaiting a few final results in Lancaster.  We are pleased to say that across all nine Pennsylvania communities, we are COVID free at this time across both Residents and Team Members.  Now that we have established our baseline, we are testing 20% of our team members weekly per the Department of Health & Human Services guidelines.

In Maryland, we are in the midst of our universal testing after receiving our tests from the National Guard.  At this time, one Team Member has tested positive.  She is quarantine and recovering at home and we are hopeful for a full recovery.

In Virginia, we are completing the 20% team member weekly testing, and parallel to that we have begun implementing our loosened restrictions for outdoor visiting and dining.  Our team had been planning events and readying the spaces to implement this week and is eager to host family and friends of our residents.  We believe you will find their efforts gratifying and illustrative of great progress!
What's Next?

In Pennsylvania, you can expect to hear from the executive operations officer at your loved one's community about our outdoor visitation plan and parameters.

In Maryland, we cannot initiate visitation until we are COVID free.  Our onsite team is following all protocols to prevent the spread of the virus.  Our executive operations officer is working directly with the county health department to ensure attention to all details.

In Virginia, we are already initiating our outdoor visitation and event schedule.  Our Executive Operations Officer, Cissy Nickel, is leading the effort and her team is eager to host you.  Please reach out if you have questions or need particulars as we move forward.
We continue to recruit to ensure we have ample staff in the event of an outbreak at each community.  If you or someone you know is interested in joining our team, please visit our careers page.  We are also working to constantly replenish our personal protective equipment.
Expectations for the Future
We will report to you each week about the weekly testing.
Also, our onsite teams will be communicating with you about our outdoor visitation and the requirements to maintain safety for our residents' team members, and you!  This important step will set the stage for how we continue to loosen restrictions beyond this step.
You have been supportive and patient and this will help us with our effectiveness with this step – that is for certain!
Our goal of a safer place for all is evident and palpable. We desire to facilitate your connections with your loved one at our community while keeping it a safer place for all.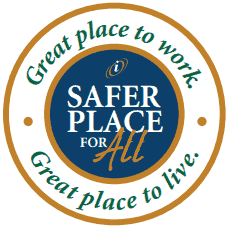 We are a great place to live.  We are a great place to work.  We are a safer place for all.
For more information, please contact your Executive Operations Officer at your community.  Stay Healthy!