Nineteen years have passed since "9/11" as we will forever know it.  Now here we find our country in the midst of another crisis, the COVID-19 pandemic.  We are fighters – we survived "9/11" – stronger – and we will conquer COVID-19, too!
Covid Testing Update
Our weekly testing continues across Pennsylvania, Maryland, and Virginia.  We remain COVID-free in all but one community.  We have one a-symptomatic Team Member at our Tyrone community.  She is recovering at home comfortably with our thoughts and prayers.
Family Visiting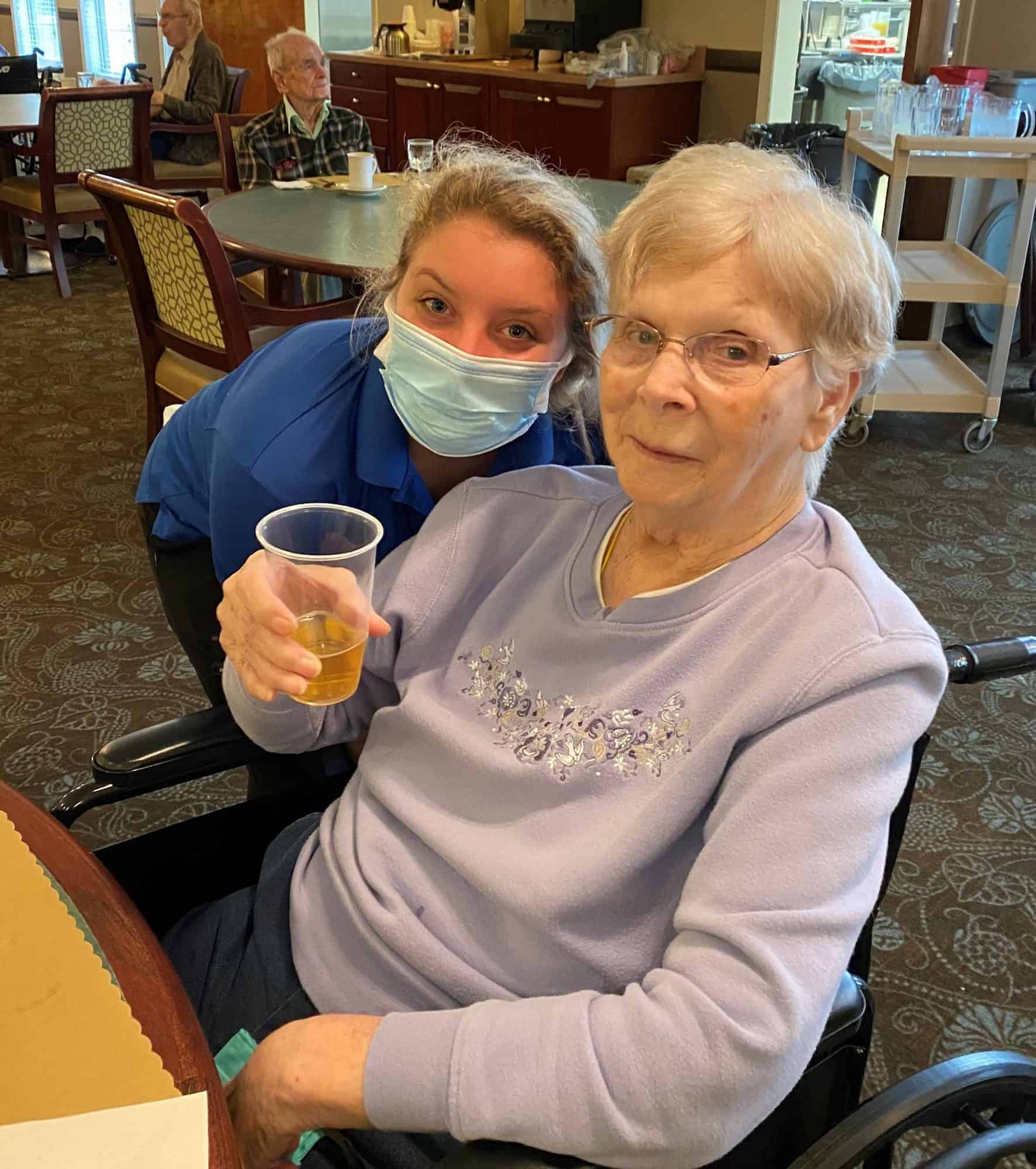 This week marked the return to small group dining.  We are so elated to see our residents back together with their friends and tablemates in our communities.  These are emotional reconnections for so many of our residents.  Small group activities and exercise also has begun in many of our communities.
Outdoor visiting schedules are being increased where possible as protocols are now routines and we have been able to keep COVID at bay for several weeks across most of our communities.  It's lovely to see so many familiar faces returning right outside our doors.  Reconnecting families continues to be a top priority.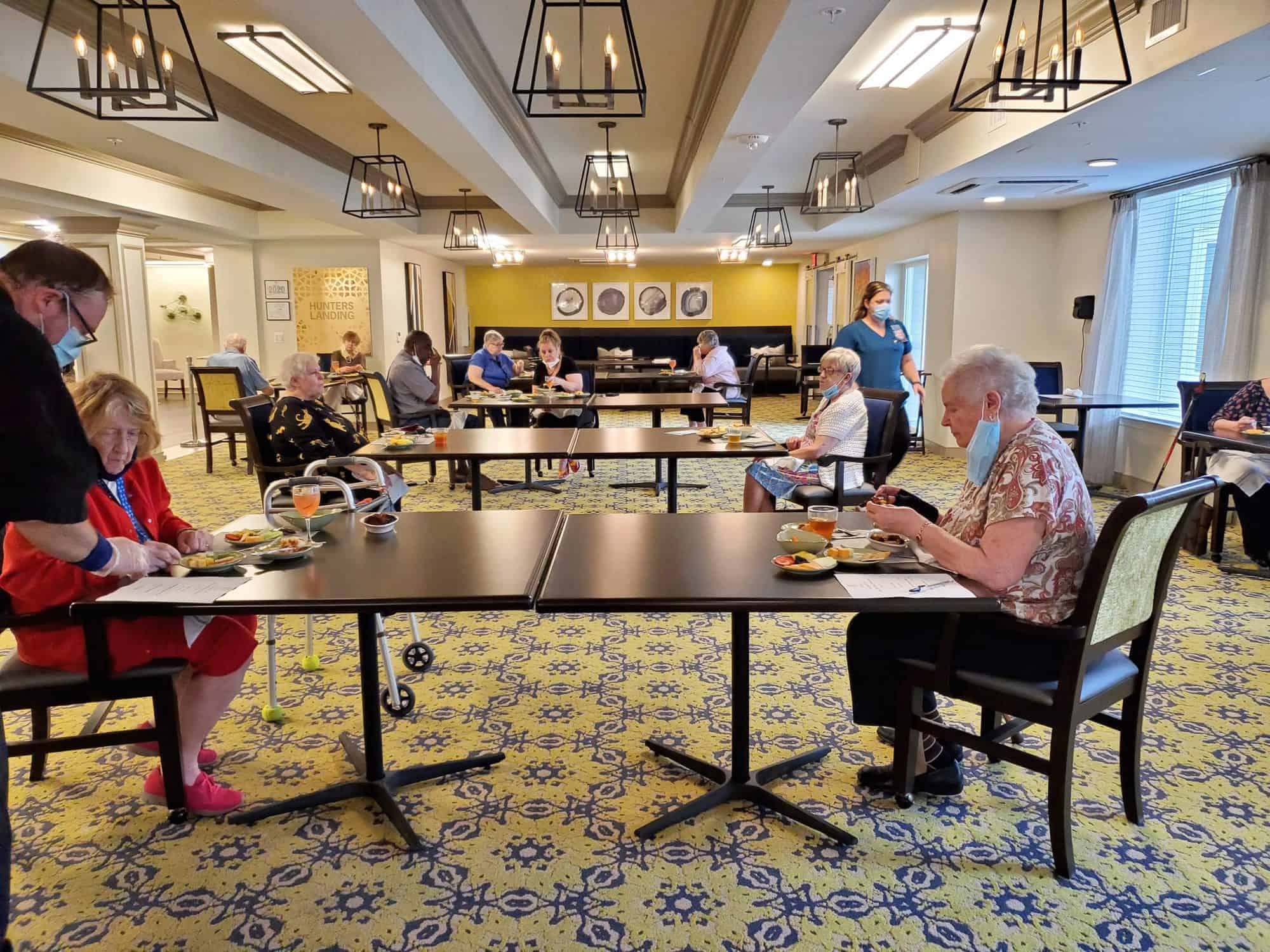 Due to the positive case at our Tyrone community, we are required by regulation to step back to phase one of our opening plans there.  We are moving forward to the brighter future there and will keep you informed.
Beauty & Barbershops Opening Again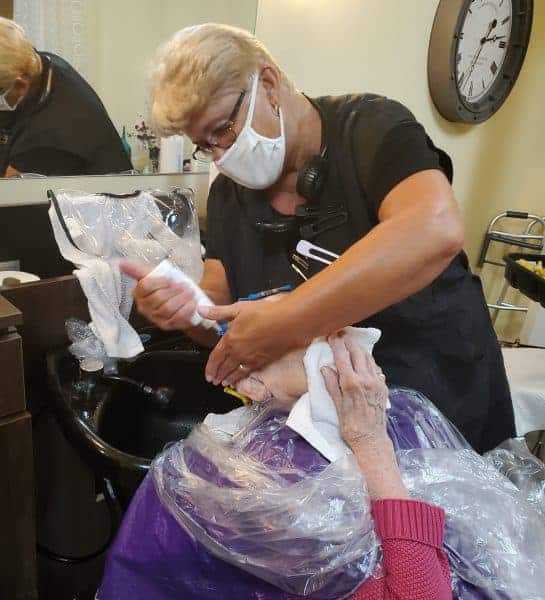 This week marked the beginning of the return of our beauticians/stylists back into our communities.  Safety protocols are in place and so far, as expected, our residents have been thrilled.  While our Teams went above and beyond to keep our residents looking their best, a proper stylist is still best!   Ladies – you know how great a new hairdo feels!  A great hairstyle makes for a great day!  We are working to make it a great day for all of our residents by having the community pay for their first visit.  Please contact your Executive Operations Officer for details.
What's Next?
We are focused on further opening our communities while continuing to source virtual schooling providers and childcare resources for our team members.  In addition, we are also watching the COVID infection numbers after the Labor Day Weekend holiday in order to make the most prudent decisions, given current state-specific results.  We are hopeful that numbers continue to hold at their rates, but increases may require we pause plans.
As always, we will continue to keep our residents, their families, and our Team informed.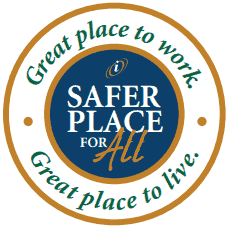 We are a great place to live, a great place to work, and a safer place for all.
For more information, please contact your Executive Operations Officer at your community.  Stay Healthy!