It is hard to believe Labor Day Weekend is here and summer is coming to an end!  This Pandemic has weighed on us all, but we hope you're making the best of it and enjoyed a staycation with family.  Fall pandemic planning is underway at IntegraCare as we continue to test for and work to keep out Coronavirus.  Here's where we have landed this week.
Covid Testing Update – Covid Free
Our weekly testing continues across all three states, Pennsylvania, Maryland, and Virginia. We remain COVID free across all three states and twelve communities.
Click To Tweet
Outdoor Visiting & Activities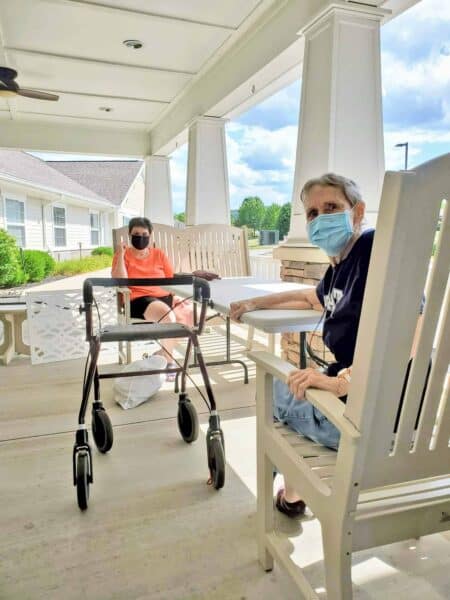 Because we remain COVID free at IntegraCare, outdoor visiting, and planning for visiting is underway and continuing daily. Now that plans are in place, we are seeking approaches to expand visits and accommodate more families.  Next, we are thinking forward to cooler weather and how to safely accommodate indoor visits.
In addition, we are working on how dining and community engagement programs will continue to evolve.  While we are enjoying one-on-one and small group activities, we are eager to return to larger gatherings.
The attention to screening, safety and social distancing that our Team and Residents' families are following is affording us this opportunity to move forward.  We are grateful for your consideration for the health and safety of those around you as you follow CDC guidelines, practice social distancing, and wear your masks in public.
What's Next?
Federal Funding Expanded to Non-Medicaid Funded Communities
It was announced this week that federal funding will be made available for private pay assisted living through the Department of Health and Human Services.  Normally funding is only extended to providers who accept Medicaid.
This new financial distribution is part of phase two federal COVID funding that originally only included skilled nursing facilities, hospitals, and dentists. The funding will assist us with hazard pay and the considerable investments made ongoing for personal protective equipment needs. Our applications for this support will be filed by September 13th.
New Rapid Test:  Who Gets Them & When?
You may have heard about the Abbott Binax rapid testing that provides results within 15 minutes.  Such a test would help us remain COVID free at IntegraCare. There is currently not enough production to fulfill what you see in the headlines though.  First, distribution of these tests is going to Louisiana where cleanup after Hurricane Laura is underway, and California where wildfires are stressing healthcare systems and firefighters are in close quarters battling the blazes.  These states will be receiving their tests in about three weeks.
After that fist distribution, production of the tests will expand.  That is when providers like us will be sent the rapid tests, based on a hierarchy of needs.  Nursing homes and hospitals will receive their tests first.
Finally, we are seeking to better understand the details of the tests and how to acquire and make them available, with great urgency. We will keep you informed as we learn. These test kits are a game-changing opportunity for our Residents and Team.
Have a wonderful & safe Labor Day Weekend!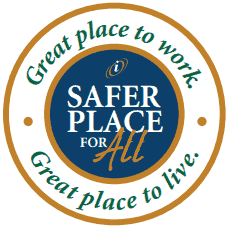 We are a great place to live, a great place to work, and a safer place for all.
For more information, please contact your Executive Operations Officer at your community.  Stay Healthy!