Senior living community holiday event to be held on March 24
     CHAMBERSBURG – Multiple generations will participate in a popular Easter tradition at the Magnolias of Chambersburg senior living community on March 24.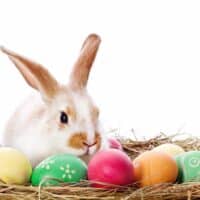 The annual Easter Egg Hunt will be held from 10 a.m. to noon in the Magnolias of Chambersburg courtyard.
"The Easter Egg Hunt is a great opportunity for our residents, team members and the children to interact and have a great time," said Tressia Day, Executive Director at Magnolias of Chambersburg. "Throughout the event you see many smiles on the young and the more 'seasoned' participants in this fun holiday-themed activity."
The Easter Bunny will make a special appearance, and Magnolias of Chambersburg will serve refreshments and light snacks throughout the Easter Egg Hunt. The eggs will be hidden in two different outdoor areas.
"We will have an area where the smaller children will be able to search for eggs, and we'll have an area for older children to look for eggs," said Day, who noted the event will welcome family and friends of residents and team members at the senior living community.
In addition to candy and treats in the plastic eggs, Day said other prizes will be hidden among some of the eggs.
"We will have various gifts as prizes and the children will find tickets inside those special eggs," Day said. "These tickets will be redeemed for a larger prize or gift basket. We have been holding the Easter Egg Hunt for the last five years and each year we see so many happy faces. It's a fun tradition."
For more information, contact Tressia Day, Executive Director, Magnolias of Chambersburg, at tday@integracare.com or 717.264.6000.