Covered this week:
Vaccine Update
State and trade organizations have advised us that our communities likely will not receive the vaccine before February.  We are actively fighting to get confirmed vaccine clinic dates and will share those as soon as we know.  Ensuring ALL residents and Team Members are included is a priority and we are fighting to make this happen.
Accepting the vaccination is a personal decision that will have implications for resident health and their ability to connect with friends and family – safely.
There is no other answer that will be 95% effective so we urge you to make plans now for your loved one to accept the vaccination when it becomes available.
The pharmacies will bring us the vaccine and the manpower to administer it.  Please do not wait until the second round to take the first injection.  Act now. Be a pioneer and early adopter and improve the odds of keeping yourself and your family safe.
We urge our team members to do the same.  Be a pioneer!  Keep yourself and your family safe – and help us be a safer place to work, live, and reconnect.
Incidence Rates
Positivity Rates By County
Please note that the incidence rates in the surrounding counties remain high.  We must remain vigilant with our safety precautions and actions. You probably have heard about the first case of the variant strain of the virus in the eastern part of PA. That is another reason to keep our foot on the gas with our safety mindset.
Below are the current Positivity/Incidence rates in the regions where our communities exist.  As a reminder, the Positivity Rate is the percentage of all coronavirus tests performed that are actually positive, or: (positive tests)/(total tests) x 100%.
The threshold for concern in incidence rates is at or above 5%.
| | | | |
| --- | --- | --- | --- |
| State | County | Town of ICC Community | Positivity Rate |
| PA | Allegheny | Pittsburgh | 10.5% |
| PA | Bedford | Bedford | 18.4% |
| PA | Blair | Tyrone | 12.3% |
| PA | Butler | Butler | 14.4% |
| PA | Clearfield | Clearfield | 15.1% |
| PA | Cumberland | Camp Hill |  15.0% |
| PA | Franklin | Chambersburg | 21.0% |
| PA | Lancaster | Lancaster | 15.3% |
| PA | Westmoreland | Greensburg | 14.9% |
| MD | Talbot | Easton | 9.4% |
| MD | Queen Anne's | Queenstown | 9.6% |
| MD | Anne Arundel | Annapolis | 8.8% |
| VA | Fairfax | Reston | 18.8% |
What is the Covid Status at Our Communities?
The following data is current as of 12:00 PM on 1/8/21 unless otherwise noted.
For The Woods at Cedar run, it is important to note that the numbers are reflective of testing that occurred on 12/30 and again on 1/3.  We want you to know that the number of positive residents and team members is declining and we are headed in a more favorable direction.
Covid Paused Communities
These communities are in transition.  They either have at least one Covid positive test result or are testing to verify that they have successfully cleared covid.
Covid Secured Communities
These communities have a substantial number of Covid positive test results.  Protocols have changed with full isolation zones to contain the spread of the virus.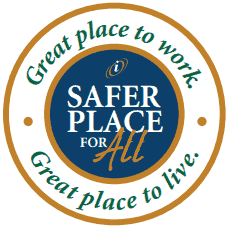 For more information, please contact your Executive Operations Officer at your community.  Stay Healthy!