Covid Status
We are thrilled to share we remain covid-clear in all communities!
The vaccine and the precautions are working. Incidence rates are fluctuating in the surrounding communities and that requires all of us to remain focused and vigilant as vaccination continues outside our bubble.
Visitation Update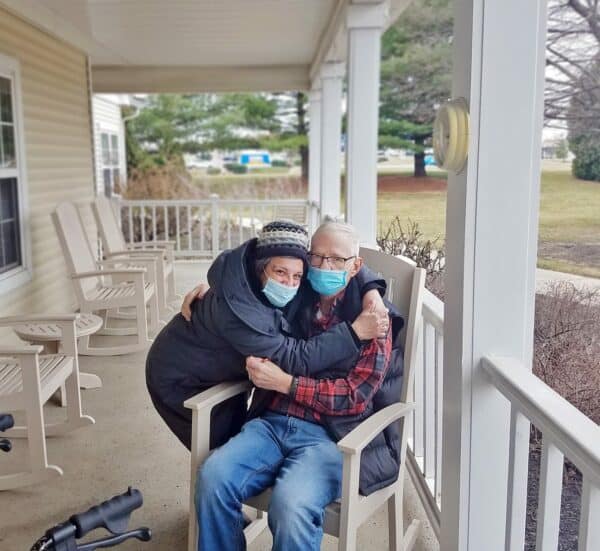 Earlier this week we announced that we are reopening for visitation.  That update highlights the basic changes to our policies.  The specific plans are a little different in each of our communities because the approach is directly tied to the community layout, the available space for visiting safely both indoors and outside, and the health of our residents and team members.  We appreciate your support, patience, understanding, and communication during this shift back to seeing family.  Our relationships and mutual trust are the most important aspects of our journey to better days.  We are still in this together.
Each community's plans are different.  You should be hearing from the Executive Operations Officer at your community by email or through the reverse call system with updates.  If you need the specific visitation plan and requirements, please reach out to the leadership team in your local community.  This process will evolve more each week.   Precautions are still in place and we strongly encourage vaccination for our families and outside visitors.
Visitation May Be Suspended If…
Indoor visitation is subject to cancellation at a moment's notice in the interest of our residents' and/or team's health and safety.  Suspensions are almost always the result of a covid-positive test result.  Visitation will be suspended until they have met the criteria to discontinue transmission-based precautions, usually the completion of a 14-day quarantine.
A positive covid result will require a temporary suspension of visitation for testing to determine the level of spread within a community.  If the case is isolated, visitation will be permitted in areas that are unaffected by the positive case.  We urge patience with these rapid changes and with communication that must occur.  Resident and Team member safety and well-being are the priority during an outbreak.
It's important to also be aware that as positivity rates increase again in the local areas, the state may change its policies on visitation and return to a more restricted protocol.  We urge all to continue to wear your mask, social distance, and get vaccinated as soon as you are able to help keep positivity rates down and reduce community spread.
Incidence Rates
Positivity Rates By County
Below are the current Positivity/Incidence rates in the regions where our communities exist.  As a reminder, the Positivity Rate is the percentage of all coronavirus tests performed that are actually positive, or: (positive tests)/(total tests) x 100%.
The threshold for concern in incidence rates is at or above 5%.
| | | | |
| --- | --- | --- | --- |
| State | County | Town of ICC Community | Positivity Rate |
| PA | Allegheny | Pittsburgh | 5.9% |
| PA | Bedford | Bedford | 4.9% |
| PA | Blair | Tyrone | 3.1% |
| PA | Butler | Butler | 6.8% |
| PA | Clearfield | Clearfield | 7.3% |
| PA | Cumberland | Camp Hill |  5.9% |
| PA | Franklin | Chambersburg | 5.6% |
| PA | Lancaster | Lancaster | 6.8% |
| PA | Westmoreland | Greensburg | 6.7% |
| MD | Talbot | Easton | 1.8% |
| MD | Queen Anne's | Queenstown | 2.2% |
| MD | Anne Arundel | Annapolis | 3.4% |
| VA | Fairfax | Reston | 4.6% |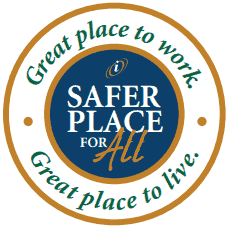 For more information, please contact your Executive Operations Officer at your community.  Stay Healthy!