Updated Mask Guidance from The CDC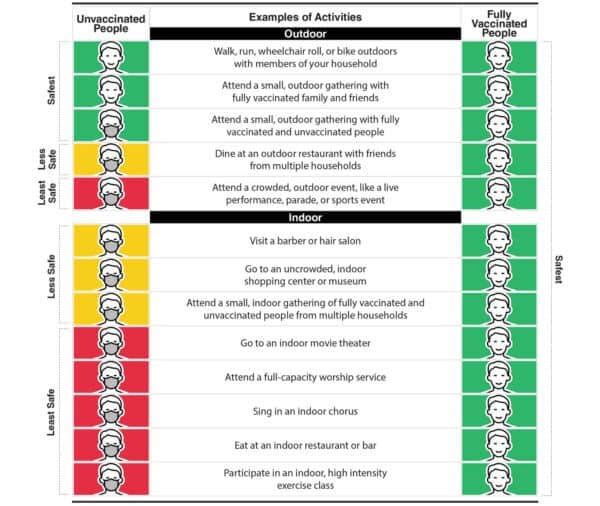 Yesterday, the CDC updated their guidance regarding the wearing of masks.   Per their announcement, fully vaccinated people no longer need to wear a mask or physical distance in any setting, except where required by federal, state, local, tribal, or territorial laws, rules, and regulations, including local business and workplace guidance.
This is absolutely thrilling news as it means that, while we're not out of the woods yet, we as a nation have made significant progress.  However, as the CDC states, when state regulations still require masking, such rules must still be followed.  Considering our residents are of the population most susceptible to Covid-19, state regulations remain unchanged.  The good news is the state moved forward two weeks ago now to loosen restrictions.
Loosened Rules For Vaccinated Residents & Visitors
As the Centers for Medicare and Medicaid (CMS) and the Centers for Disease Control and Prevention (CDC) updated 2 weeks ago, there are many loosened iterations of earlier rules.  Ultimately the changes are all beneficial towards those who have been vaccianted.  So please, get vaccinated as soon as you can!
Visitation is currently open at all communities as a result, but we urge you to call ahead to schedule your visit.
Unvaccinated visitors must continue to wear a mask at all times.
Infection prevention strategies must still be adhered to, including submitting to screening upon entry, and washing or sanitizing of hands.
Our screening questions now include "are you fully vaccinated?"  – please have your vaccination record with you for verification.
If both the resident and the visitors are fully vaccinated, they may visit without distancing and without masks if alone in the resident's apartment.
If visitors/family are not vaccinated and seek to visit, both resident and visitor need to be masked
If a resident is not vaccinated, visitation is limited to central areas where visits can be monitored to ensure core infection prevention occurs.  Visitors and residents both must be masked if a resident is not vaccinated.
Covid Status
The following data is current as of 12:00 PM on 4/30/21 unless otherwise noted.
At this time, all IntegraCare communities remain covid-free.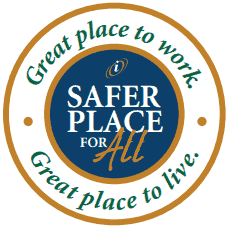 For more information, please contact your Executive Operations Officer at your community