IntegraCare communities continue to forge ahead as wider adoption of the vaccines progresses.  Our focus continues with two important initiatives –opening our communities to the greatest extent possible & providing you with varied opportunities for visitation – inside and outside!
Covid Status
The following data is current as of 12:00 PM on 5/7/21 unless otherwise noted.
At this time, all IntegraCare communities remain covid-free.
Visitation is currently open at all communities as a result, but we urge you to call ahead to schedule your visit.
Vaccination Is Working
The good news is, vaccination is working to reduce the spread.  This is evident in the slowing rates being shared on the news, and the negative testing results we see on a regular basis.  The best news now is that quarantine is no longer required for fully vaccinated newly admitted or readmitted residents. Those who are not fully vaccinated, and residents with known exposures do still need to be in quarantined observation for 14 days.  This is to protect both our newest residents and our current residents and team.
Increased Vaccination Means More Visitation
The Centers for Medicare and Medicaid (CMS) and the Centers for Disease Control and Prevention (CDC) updated guidance for long-term facilities this week in response to the growing population of people who have been fully COVID-19 vaccinated.  This guidance has been adopted by the states our communities are located in, which means several things are changing for the better.  Please be advised, visits are still scheduled in advance so we can accommodate the full screening requirement timely including assisting visitors directly to the resident's apartment.
Visitors, regardless of vaccination status, must be masked as they walk through common areas on their way to visiting a resident in their apartment.
Infection prevention strategies must still be adhered to, including submitting to screening upon entry, and washing or sanitizing of hands.
Our screening questions now include "are you fully vaccinated?"  – please have your vaccination record with you for verification.
When a visitor/family and the resident are both fully vaccinated, while alone in the resident's room or the designated visitation area, residents and their visitor(s) can choose to have close contact (including touch) and to not wear masks.  The same applies to outside visits.
When visitors/family are not vaccinated and seek to visit, both resident and visitor need to be masked in the resident's apartment during the visit, and the masks should be well-fitted, covering the nose and mouth at all times.
For residents who are not vaccinated, visitation is limited to central areas where visits can be monitored to ensure core infection prevention occurs.  Visitors and residents both must be masked if a resident is not vaccinated.
Changes for Team Members
The many changes to protocols have all been in the name of safety for both our Team Members and Residents.  As you may know, we required our Team Members to be vaccinated.  Despite our team being fully vaccinated, when working with residents and when present in common areas, our team will still be masked as regulations continue to require these measures.
New under the latest guidelines are changes to how we operate during times we are not directly serving residents.  Fully vaccinated team members may dine and socialize together in break rooms and conduct in-person meetings without masks or physical distancing. I am sure you can imagine what a great difference this makes for team engagement and a sense of forward movement.  We are elated!
We are no longer routinely covid testing our team members at the direction of federal and state authorities, however, if we have an outbreak in the community, testing will resume and you will be advised as to the temporary changes in visitation. Thank you to our dedicated team for your understanding and resolution to the testing process.  It was more than we ever imagined and more than we should have had to ask.  You are all awesome and you made a difference!
Dining Together
While our communities have been enjoying distanced dining, these new regulations mean that full dining and group programming are restored!  For group activities and group dining, if all residents participating in the activity and dining are vaccinated, then they may choose to have close contact and not wear a mask during their time together.
Please note: those residents who are not vaccinated will need to be socially distanced from the group and the entire group is required to wear masks during the activity or dining if the unvaccinated resident is present.  We are working out all the logistics, and plan to have our dining rooms and activities in full swing next week. The residents are already in full swing emotionally and ready to spend time connecting with friends!
We continue to urge family members and guests to become vaccinated to continue this forward progress!  Also, residents may change their minds to become vaccinated at any time.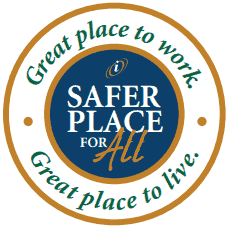 For more information, please contact your Executive Operations Officer at your community