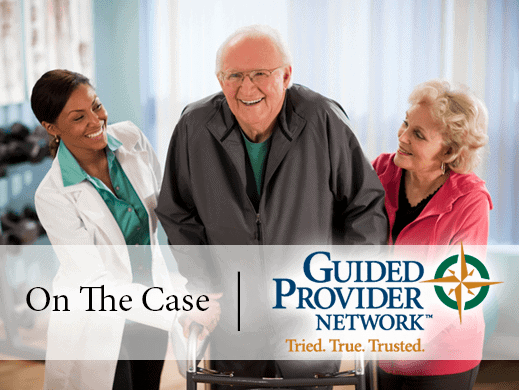 Our Guided Provider Network is designed to link Residents and their families with valuable services beyond the quality assistance we provide to create a continuum of care and guidance.  Healthcare services like Occupational and Physical Therapies, professional services like Moving companies, Elder Law Attorneys, and resources for Veterans are some of the services included in our network.  These resources work together to make your transition and continued life at Newhaven Court a successful one.
Real-Life Success
This Network has been in place to some extent for some time, and we have had great success with it.  A resident, Robert, joined us as a Wheel Chair bound resident.  He was depressed and unmotivated.  He felt his life was over after learning he had Congestive Heart Failure and would require oxygen therapy.  With some coaxing and working with his family, we convinced him to allow our Guided Provider Network member, VNA Therapy, work with him.  Art Thompson, our VNA Therapist, assessed Bob and began treating him.  The process was frustrating to Bob initially due to his weakened state.  To motivate him, Art would discuss Bob's life as a private detective, and treated Bob's condition as a case that needed to be solved.  Gradually Bob was able to walk further and do more. Bob regained some of his strength and was able to use a walker instead of the wheel chair.
Motivation Grows
While all of this was happening he also found a female friend here at Newhaven court and this of course made him try even harder. Within 6 months Bob was taking walks outside with his friend and his family was delighted.  This new-found mobility was able to extend and enrich his life here at Newhaven Court at Clearview, and we hope that our Guided Provider Network will serve your family and clients too.
For more information about the Guided Provider Network in action at Newhaven Court at Clearview, contact Alma Plunkard, Director of Sales & Move Ins at 724-477-8701
– See more at: https://www.integracare.com/Blog-Item-Guided-Provider-Network-is-on-the-Case?script=blog#sthash.xNqq5GhE.dpuf