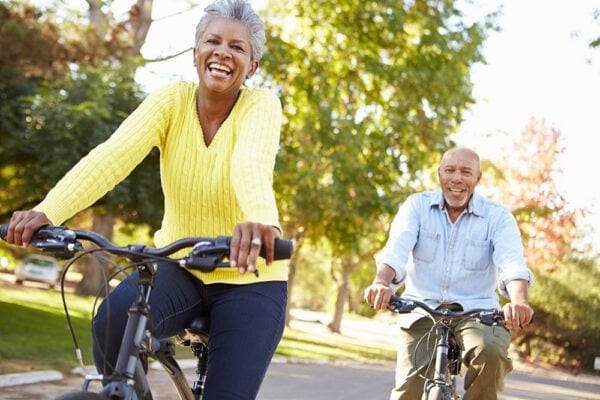 Some people are aware that exercise spearheads strong muscles, ensures healthy weight, and protects the heart from any problems. However, what others don't know is that it also can improve your total cognitive health. This encompasses both short and long-term memory. 
Listed below are some of the best ways that exercise can help you with your cognitive health. 
Benefits of Exercise to Cognitive Health
1. Exercise Protects Thinking Skills 
A study from the University of British Columbia proved that regular aerobic exercise boosts the hippocampus' size. The hippocampus is the primary area of the brain that is responsible for both learning and verbal memory. The bigger the size is, the more activity that is happening in this part. 
Think of a person who faces a sedentary lifestyle. Their younger neurons are considered untrained but can be fired easily using a minor stressor. However, since they are not used to this kind of situation, decisions appear to be more stressful to make. Thus, leading to more anxiety. 
To avoid this kind of stressful situation, one must insert exercise as part of the equation. This move will further strengthen the hippocampus' neural connections and spearhead the growth of the needed neurons, the GABA neurotransmitters. 
The GABA neurotransmitters are also popularly known as the anti-anxiety molecule. They are necessary for stressful situations since they are responsible for preventing their neighboring neurons from firing easily. This means that they guide your brain into understanding the difference between a real threat or just purely excessive neuron firing. 
2. Exercise Improves Memory
A study conducted by Erikson in 2013 took the world by storm. The trial had 120 adult correspondents who faced a randomized process. They started the experiment with various aerobic training, and the results showed that this provocation increased the size of the anterior hippocampus by approximately two percent. Thus, improving the participants' spatial memory. 
This increase in size led to an individual's capability to recall more information. This is even more evident when targeting the spatial orientation, reminiscing specific events which unfolded, and recalling the particular location of selected objects. 
Keep in mind, however, that this does not happen in exercise plans that are not intense. The hippocampus will only be positively targeted if the workout is the type that gets both the sweat glands and heart pumping.
3. Exercise Promotes Focus
Believe it or not, starting your day with exercise is a great strategy to promote focus. Although limited studies have deep-dived on the link between concentration and physical activity, most of them showed that psychological mechanisms cause this. The feelings of alertness and better mood from their exercise routine are the primary causes of improved concentration. 
Various research also saw increased blood flow to the brain, wherein some of its parts get activated. This leads to more brain activity and focus. 
4. Exercise Reduces the Possibility of Anxiety, Depression, and Stress
One of the most important things that exercise brings to the table is its ability to help in coping with life's challenges. It has an indirect effect on improving one's mood and reducing the possibility of anxiety, depression, and stress. 
The primary reason for this is its ability to increase the endorphin levels produced by the body. This hormone is responsible for reducing the perception of pain and promoting positive feelings. The more someone exercises, the more the brain will reap the benefits of endorphins. 
5. Exercise Helps Address Sleeping Disorders
Most professionals recommend exercise as a remedy for those individuals with sleeping disorders such as insomnia. Physical activities help increase body temperature, leading to a more relaxed mind. The more peaceful the mind is, the higher the possibility of experiencing a shut-eye sleep.
This has been backed up by various studies. For example, one study concluded that 150 minutes of moderate exercise per week increases a person's sleep quality by more than 50%. Add to this the experiment done with those individuals with insomnia wherein results showed that 16 weeks of exercise led to prolonged periods of sleep in 17 out of 20 people with sleeping disorders. 
Having a good night's sleep is essential as this helps you feel more alert and increases your concentration level longer.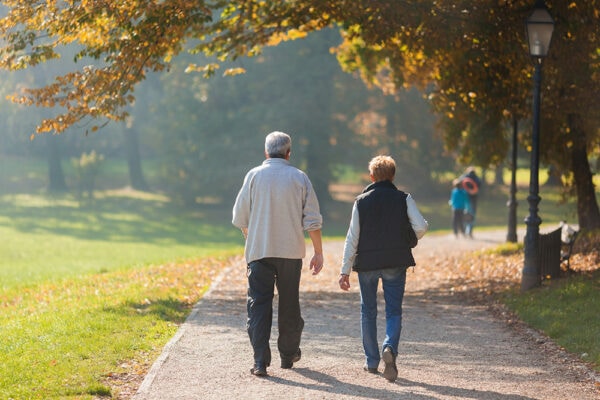 Putting it to the Test
The first question that comes into mind when trying to establish the link between exercise and cognitive ability is, "How much exercise do we need to be able to reap these benefits?" 
One study explored the activity of 120 participants and how it affected their cognitive abilities. Their routine involves brisk walking for one hour every 3 days (or twice a week), which is a total of 120 minutes of moderate-intensity per week.  This practice led to improvements, not only in their physical health but their mental activities as well. 
However, experts revealed that results could have been better with a longer duration of exercise. Their standard recommendation falls at around 150 minutes of physical activity per week. This is not too far from the 120 minutes done by the study. The only catch is that these professionals prefer consistency (30 minutes per day) for five days rather than spending one hour per day but only on a twice a week basis. 
This may seem daunting at first, especially if you're just a beginner in this type of routine. The best way to go about this is to jumpstart everything with just a few minutes of exercise per day. Believe it or not, 10 to 15 minutes will do. Then, increase this duration by five minutes every three days until you reach your goal. This is a useful technique to condition your mind slowly on your new routine.
If you're not used to running or walking, there are still a couple of exercises you can engage in. Moderate-intensity exercises include stair climbing, dancing, swimming, tennis, and more.
Whatever exercise you choose, just ensure that you are committing to your chosen exercise routine every day. It's like a prescription medication where skipping should never be an option.