'We want the kids to understand how much their parent means to us'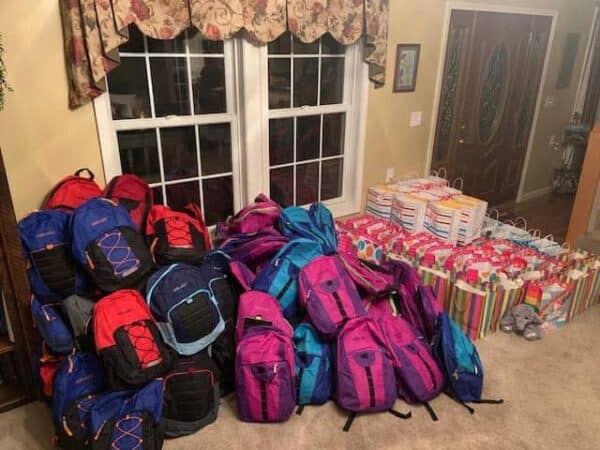 PITTSBURGH, Pa. – Throughout the COVID-19 pandemic, IntegraCare employees have been on the front lines diligently working to maintain the health and safety of residents in 11 senior living communities located in three states.
Those dedicated team members often miss spending quality time with their own children as they work so hard to protect those most vulnerable to the coronavirus threat. In appreciation of such sacrifices, IntegraCare will thank 349 children of its employees by sending individual thank you letters and gifts to each child.
"The kids of our team members are struggling to understand this situation just as much as their parents," said Butch Cassiday, LifeStyle and LifeStories Director at Pittsburgh-based IntegraCare. "Mom or Dad are working long hours, or one of their parents may have lost their job. School is now online, they are missing their friends and social events, and the list goes on.
"We want the kids to understand how much their parent not only means to us, but also how much they mean to our residents. This is a thank you to them for their understanding of mom or dad having to work extra to support their respective teams and residents, or they're working longer in the day, or working days they'd normally be off with the kids."
IntegraCare operates senior living communities in Pennsylvania, Maryland and Virginia. There are 169 boys and 180 girls among the 349 children of IntegraCare employees. Of those, 66 are age 3 or under; 98 are age 4 to 8; 101 are age 9 to 13; and 84 are age 14 to 18.
"Our IntegraCare team has displayed dedication and expertise while helping to keep our residents safe throughout the COVID-19 pandemic," said Putzier, President and co-founder of IntegraCare. "Our team is part of our family, and we are excited to share these gifts and warm wishes with the children."
Letters will be sent to each child of an IntegraCare employee. An age-appropriate gift for boys and girls will be included.
The gifts include plush stuffed animals, backpacks, lunch boxes, coloring books, crayons, glow-in-the-dark yoyos, Polly Pockets, earbuds, fingernail polish, footballs, baseballs, lip gloss, sunglasses, fun socks, and restaurant or department store gift cards.
"Each community will receive packages for distribution," Cassiday said. "The last thing we want to do is put more work on our teams in the communities, so each bag will already be
packaged with the parent and child's name so they simply may distribute to the appropriate team member."
An example of one of the thank you letters follows: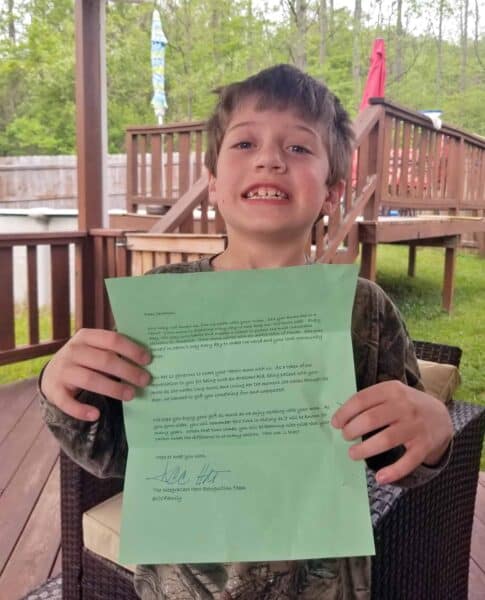 Dear Chris,
You may not know us, but we work with your Mom. Did you know she's a Hero? Your Mom is fighting every day to help keep our residents safe. Every day, she goes into battle and creates a shield to protect the most vulnerable citizens in America. Your Mom works with an entire team of Heroes. She puts herself in harm's way every day to make the world and your local community better.
You are so generous to share your Heroic Mom with us. As a token of our appreciation to you for being such an awesome kid, being patient with your Mom as she works long hours and loving her the moment she walks through the door, we wanted to gift you something fun and unexpected.
We hope you enjoy your gift as much as we enjoy working with your Mom. As you grow older, you will remember this time in history as it will be known for many years. When that time comes, you will be beaming with pride that your parent made the difference to so many seniors. How cool is that?
Hope to meet you soon,
The IntegraCare Hero Recognition Team
Visit https://www.integracare.com.
For more information, contact Butch Cassiday, LifeStyle & LifeStories Director, IntegraCare, at bcassiday@integracare.com or 724.940.5544.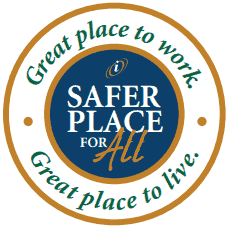 We are a great place to live.  We are a great place to work.  We are a safer place for all.
For more information, please contact your Executive Operations Officer at your community.  Stay Healthy!