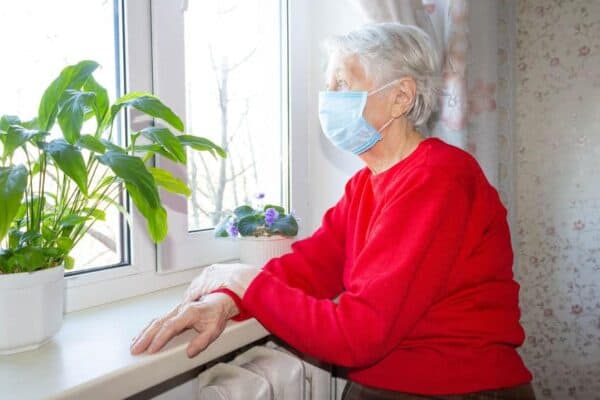 Aging actively is challenging as a person's ability to safely get out and about diminishes.  The loss of a spouse, the ability to drive, or friends moving away slowly over time shrinks many senior's social circles.  This has become more exacerbated during the coronavirus epidemic, where even the thought of going out to the grocery store becomes a fearful adventure for many older adults. Whatever the cause, it is shockingly easy to be left feeling alone and vulnerable, which can lead to depression and other serious health conditions.
1/3 of Older Americans are living alone
Older Adults can Often go for a month without speaking to neighbors, friends and family
Loneliness in the elderly is a significant health risk
According to the Institute on Aging, of the older adults who were living outside senior living or hospitals in 2010, nearly one third (11.3 million) lived alone. 1  According to Age UK, millions of older people say they go for over a month without speaking to a friend, neighbor, or family member. 2  At face value, loneliness might not appear to be a "risk" to an older person's health, but recent studies have shown that loneliness cannot only lead to depression but to dementia as well.
What the research says:
A recent study published in the Gerontological Society of America in October of 2019, took a hard look at how loneliness might increase the Risk of All-Cause Dementia and Alzheimer's Disease.  While loneliness and dementia are linked in prior studies, this was the first study to survey loneliness and the risk of two common subtypes of dementia, Alzheimer's disease, and vascular dementia.  The results they found suggested that perceived loneliness is an important risk factor for all-cause dementia and especially for Alzheimer's Disease, but not for Vascular Dementia. These results underscore the importance of paying attention to loneliness in older adults and the importance of social interaction plays in aging successfully.  3
Cognitive Reserve – Detours for your Brain
Two main theories examine social relationships and dementia.  One is the cognitive reserve theory 4 . This idea suggests that environmental factors such as social interaction may stimulate brain cell growth and improve the density of connections in the brain.  This could give a person a larger "cognitive reserve" which results in a more efficient brain network. Because they have more networks in the mind, as age related memory challenges begin, the brain would have access to more neural pathways for thinking and processing should other ones be blocked or unavailable. 5
In other words, by combating loneliness with intentional social interaction, you build more neuropathways in your brain, which essentially provide detours for your brain to turn to as memory decline begins and neuropathways are shut down.
Mom Was Right: Use It Or Lose It
Another common theory in much of the published literature is the "use it or lose it" theory.  In other words, engagement in, social and other brain-related pursuits, stimulates the mind and fosters positive growth and retainment.  Less social engagement and activity may result in brain atrophy as an older adult draws more into themself. 6
Changing Brain Health for Successful Aging through Social Interactions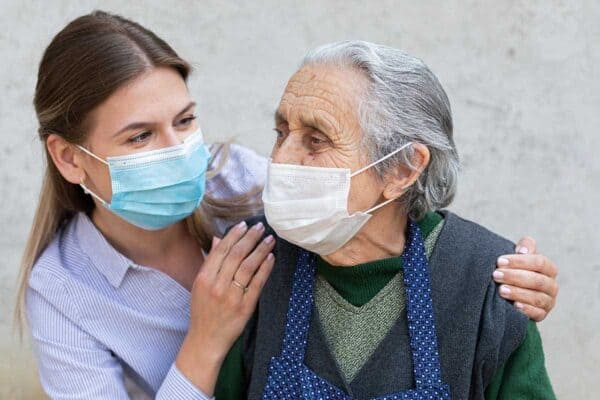 There are many proactive steps that seniors can do to prevent loneliness and therefore stave off potential memory loss.  Some of these that are recommended by the National Health Society UK (NHSUK) include ideas like:
Regularly inviting friends to visit
Keep in touch with others by phone
Learn to love computers and some of the social apps (i.e. Facebook)
Get involved with your local community groups or church (Rotary, Lions Club, Book Clubs, etc.)
Get out and about – don't wait for the activity to come to you
Volunteer helping others
Begin a class or other learning experience
The key here is to continue to actively build and extend a social network.
Alternative Living – Preventing Loneliness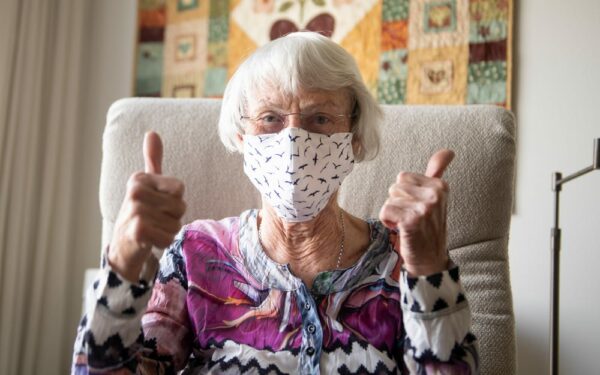 Senior living communities such as assisted living, independent living, and other senior housing options also offer a plethora of interpersonal engagement opportunities to prevent loneliness.  Daily, activities, educational seminars, and programs as well as interactions with team members in the community create a connective social group.   Most often, all of this is under one roof, requires little effort to find, and usually comes with a social director to encourage participation.  This type of setting is especially critical during the COVID-19 epidemic where many seniors are isolated and alone at home without safeguards to protect them.
The health consequences associated with loneliness, depression, and the potential of developing memory impairing diseases, underscores the importance for physicians, health advisors, and adult children to pay attention to perceived loneliness among older adults and to identify potential interventions that may reduce the perception of loneliness.  Senior Living can be a safer option when it comes to the risks of developing memory impairing diseases.
Find Your Community   |   Our Covid Response  |  Senior Living, A Safer Place