Magnolias of Lancaster's Executive Director Brings Diverse Background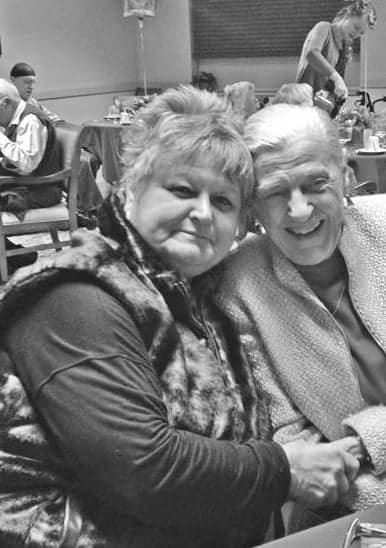 LANCASTER, Pa. – Julie Seifried spent nearly 30 years of her professional career teaching elementary education and early child development. During the past decade, she has committed to make a better life for seniors.
The new executive director at Magnolias of Lancaster brings a diverse background, enthusiasm and an upbeat approach to the 38-bed secure dementia community.
"At one of her concerts, country singer Wynona Judd stated, 'I do what I love, and I love what I do.' Since joining the IntegraCare team over 10 years ago, I have been afforded the opportunity to do what I love each and every day," Seifried said. "And, I have reaped the reward of loving what I do."
After retiring as a teacher, Seifried found a second career with Pittsburgh-based IntegraCare, which operates 10 senior living communities in Pennsylvania and Maryland. She had her start in 2009 at The Woods at Cedar Run in Camp Hill.
During her time at The Woods, Seifried held titles first as Activities Director and later as Director of Independent Living. She concurrently had the position of IntegraCare's Regional Memory Care Director for several years.
"I have been privileged to fill numerous roles within the company over the years," Seifried said. "For approximately 30 years of my professional life, I had worked in the areas of elementary education and early childhood development.  When I became the Activities Director at The Woods, I transitioned from the care of children to the care of the elderly.  It was refreshing to learn what care and support for individuals looked like at the other end of the age spectrum."
Seifried played a significant role in The Woods' successful showings in the annual Salvation Army Battle of the Bells event in the Harrisburg region during the holiday season. The Woods team won the fund-raising competition on multiple occasions.
"Julie is a true asset to our IntegraCare team," said Brandon Smeltzer, Executive Director of Sales and Marketing at IntegraCare. "She brings energy, dedication and a commitment to her team and the residents. She is a great fit for the role of Executive Director at Magnolias of Lancaster."
In her time as IntegraCare's Regional Memory Care Director, Seifried traveled to various communities to educate team members on how to support individuals suffering from dementia and Alzheimer's disease.
"I enjoyed meeting new people, both team members and residents, visiting the properties, and listening to their LifeStories and learning that who a person was is who the person is, with or without the diagnosis of dementia," Seifried said.
When she took the role as Director of Independent Living at The Woods in 2015, Seifried attained a better grasp on the responsibilities of managing a personal care community.
"I have been challenged and fulfilled by each of my roles with IntegraCare," she said. "Nevertheless, the role that impacted me the most over the years was Regional Memory Care Director. I knew I wanted to work full-time with people experiencing dementia – not working with them part-time or teaching others how to support them – because then I could be a part of changing the perceptions about this degenerative disease."
Seifried believes every day presents an opportunity for the team at IntegraCare to have an impact on the lives of the residents who are living with dementia.
"Teepa Snow states, "Dementia does not rob someone of their dignity; it is our reaction to them that does," Seifried said, citing the work of renown dementia-care education specialist. "At Magnolias of Lancaster, I have the opportunity to walk with men and women who were lawyers, teachers, nurses, wardens of prisons, small business owners, farmers, parish secretaries, deans of colleges, artists, homemakers, pastors, speech pathologists, and the list goes on.
"Each resident has their own unique wisdom and story to share," she added. "And each resident is a person with dementia. Dementia causes core mental functions to be impaired, but it does not take away who the person is. In my care and support of each unique individual as Executive Director of Magnolias, I will seek to walk with them in their journeys, to honor their humanity, and to value their unfolding stories."
For more information, contact Julie Seifried, Executive Director, Magnolias of Lancaster at jseifried@integracare.com or 717.560.1100.