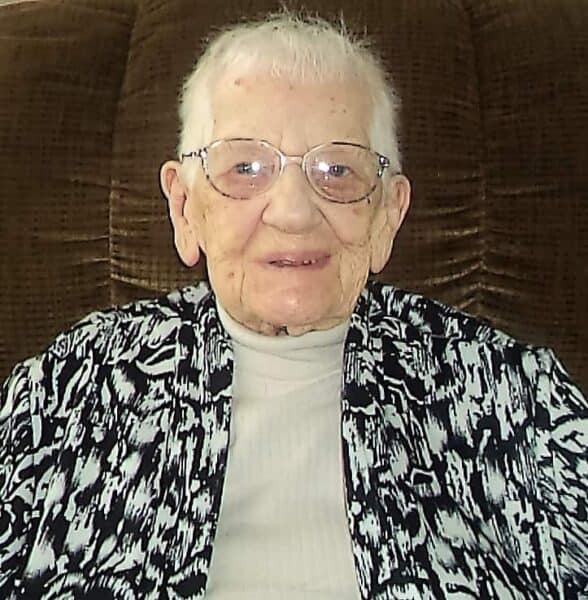 'Quiet celebration' will note Irene Rebok's birthday on June 23
CHAMBERSBURG, Pa. – Irene Rebok appreciated the well wishes and pageantry associated with her birthday celebration a year ago.
But all of the hoopla was a lot to take in for the centenarian at Magnolias of Chambersburg senior living community. This year, Rebok and the team at Magnolias plan to hold a more low-key commemoration of her 108th birthday on June 23.
"Irene is such an important part of our community. She truly is a special and wonderful woman," said Melissa Buksa, Activities Coordinator at Magnolias of Chambersburg, located at 745 Norland Avenue. "She brightens up the day for all of those around her. Last year, we had a special celebration and even had Rep. Rob Kauffman visit. We held a party. But that took a lot out of her, so Irene asked that we keep it more low-key this year."
Rebok worked as a nurse's aide and was a home maker. She lived in Pennsylvania all of her life.
Born June 23, 1911 in Franklin County, she grew up in Mont Alto, where she met her husband. The couple had one daughter. She has been part of the Magnolias of Chambersburg community for five years.
"Even at 107, going on 108, Irene remains very active," Buksa said. "Last year we mentioned how Irene loves to play Bingo and is the first one out to play Bingo every Monday."
To learn about Magnolias of Chambersburg and IntegraCare, visit integracare.com
For more information, contact, Melissa Buksa, LifeStyles Coordinator, Magnolias of Chambersbrug, at mbuksa@integracare.com or 717.264.6000.