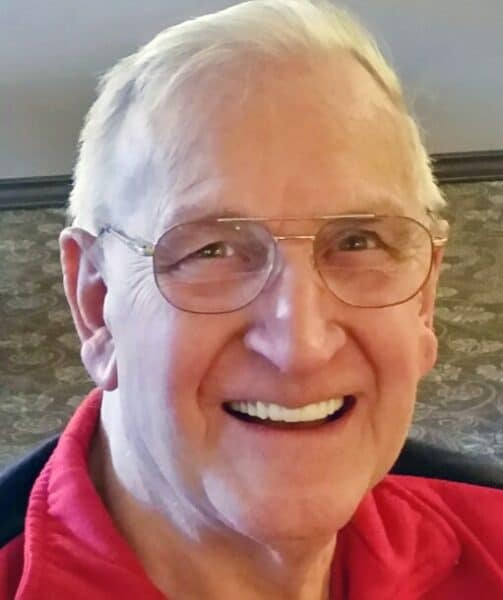 David was born, June 5, 1931 to Edna and Nathain of Charlesville, PA.  David was their middle of 3 children.  Like many, he grew up on a farm in Bedford County and attended Bedford Schools, and graduated from Bedford High School in 1948.  Reviewing David's senior yearbook with him, you could tell there are many wonderful things about him that haven't changed today.  He's  just as good natured, fun loving, and hard working now as he was in '48.
His sense of humor is still intact too!  He loves telling the story of when his collie dog ran up while he was working on his tractor.  The dog took a sip of gasoline,  then ran off in circles and keeled over!  David, with a soft chuckle, jokes that he "ran out of gas"!  (No actual Collies were harmed!  He's just a joker at heart!)
David didn't waste any time marrying the love of his life, Adalene at the young age of 18 and 19 years old.  He met her at church and they dated and married March 24, 1950.  They set up housekeeping in the Friends Cove area and began their life together, raising four children, three girls and one boy.  They were married for 60 wonderful years before his wife's passing in 2010.
David was known around the county as the "Bread Man" driving a Bread truck for Harris Boyer and later Marhoffer Bread Company. This spanned the region of Fulton, Bedford and Somerset Counties.  He retired as the "Bread Man" in 1982 and then went off in a different direction, training as state's deputy sheriff.  He worked for the Bedford county jail as a guard for 11 years retiring for good in 1993.  When asked if he enjoyed being a deputy, he said it went well as long as you treated them well.
David's favorite memories are his marriage to Adalene, the birth of their four children and Christmas with all the kids at home.  David's face lights up when he talks about his family, and he is especially proud of all their education and accomplishments.  His favorite past-times were the hunting camp and trips to the Beach.    David always has a friendly "Hello" and a handsome smile for everyone where ever he goes!